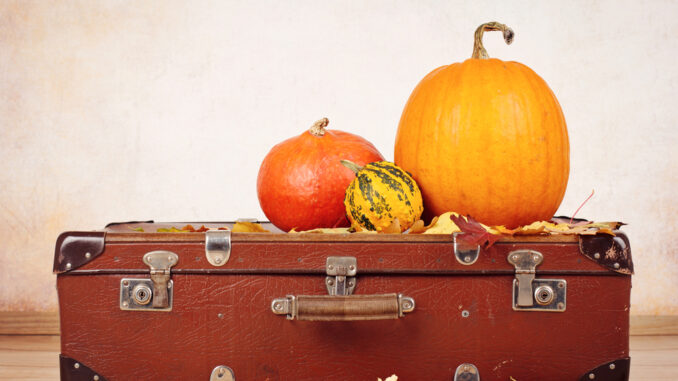 More than half (54 percent) of Americans are planning on traveling this autumn, a decrease of 13 percent from the busy summer season, but four percent higher than this past spring. And, our new attitude seems to be "why stop at one?". In fact, 63 percent of U.S. travelers intend to take two or more trips during the period between September 1 and November 30. The most common trip types being long weekend getaways that last two to five days.
While more remote and open-air destinations have dominated during the pandemic thus far, travelers are gradually being drawn back toward city stays. Actually, big cities claimed every spot in the top 10 spots most popular destinations among American travelers for this fall.
And, while the weather may be cooling off, you'll notice that about half of them are still sunbathing hotspots. In order, they are Las Vegas, Nevada; New York City, New York; Orlando, Florida; Myrtle Beach, South Carolina; Ocean City, Maryland; Honolulu, Hawaii; Nashville, Tennessee; Chicago, Illinois; Miami Beach, Florida; and Virginia Beach, Virginia.
Most American travelers (84 percent) are staying stateside for their autumn getaways, but there are 16 percent who are planning to go abroad—just, not very far. The most popular international destinations among U.S. travelers for fall are just across the Mexican border: Cancun, Cabo San Lucas, and Playa del Carmen.
When it comes to in-destination experiences, Americans are largely opting for historical tours, cultural tours, sightseeing cruises and, notably, ghost and vampire tours.
The next busiest season will be Thanksgiving so be sure you are prepared with your travels.
Safe travels!