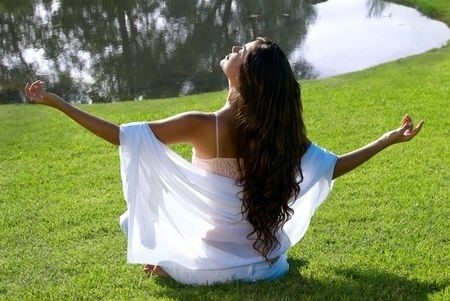 What is holistic living? 
Holistic living can be a healthy and sustainable way of living a balanced life. It involves making intentional choices to care for ourselves mind, body, and soul. It means taking care of your entire self, mind, body, emotions, and soul. It's having the awareness that each of these areas connect and influence one another.
For me, living a holistic lifestyle means regularly incorporating:
Self care
Self-awareness and mindfulness
Healthy, sustainable habits
Healthy nutrition
Personal growth
How do you live a holistic lifestyle?
Find healthy emotional outlets
Whether it's seeking out a therapist, playing a sport, or creating art, find a way to express your emotions. When we go through difficult things without a way to express it, it can get bottled up inside and cause us to get angry or sick.
Writing has always been such a therapeutic practice for me and such a great outlet. Find what works for you, and make time for that thing as much as possible.
Some ideas for allowing emotional outlets include:
Writing in a journal
Dancing
Working out
Singing
Building something
Making crafts
Practice mindfulness & meditation
I think an important part of holistic living is the ability to be present and aware in the 'here and now'. That's something I struggle with, and often find myself looking towards the future instead of being present in the moment.
But learning to practice mindfulness and meditation have made such a huge difference.
Mindfulness helps bring awareness to my body, my emotions, and my thoughts. It helps me feel grounded, connected to the universe, and calm. I know it can be intimidating and difficult to start a mindfulness practice, but I encourage you to try out some guided meditations to start out.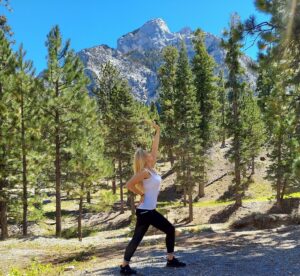 Create healthy habits
Part of holistic living is creating healthy habits! Find healthy habits that are both sustainable and enjoyable for you. Maybe it's physical exercise in the form of hiking, a Pilates or Yoga class, or swimming. Or maybe it's cooking and eating your favorite healthy foods.
It can be difficult to create healthy habits to stick to, which is why I love the power of a good routine. For example, you could create a bed time routine or a morning routine that involves healthy habits like exercise, meditation, and relaxation. Having these habits scheduled into your routine makes them easier to continue.
Treat your body with natural, healthy foods & remedies
Try to eat more natural, whole foods in your diet. Try the natural cleaning supplies. So many harmful chemicals are in every day products. These chemicals can impact our bodies and emotions. So when you can, opt for natural foods and remedies.
I'm aware that sometimes medicine is a better option than natural remedies. If that's the case, always do what's best for you and consult with your doctor or therapist.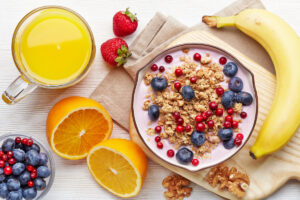 Indulge in regular self care
Regular self care is the best way to prevent burn out, stress, and exhaustion. A huge part of living a holistic lifestyle is listening to your body and treating it with love and respect. If you're body needs a break, let it rest. If you need energy, go for a run. Do the things that help you feel your best!
Be intentional with where you place your energy
Are you spending hours watching TV or scrolling on social media every day? Are you allowing small inconveniences to ruin your entire day? Are you getting stressed out about things you can't control? Be aware of where you place your energy and where you give your attention.
Your time and energy is precious and you shouldn't waste it on things that don't matter. So do what feels most important to you, and focus on those things.
A holistic lifestyle might mean different things to different people. There is no one "right" way to live a holistic lifestyle. But at it's core, holistic living is caring for your entire self; mind, body, emotions, and soul.
It's being mindful of how the different parts of your life interact as a whole. It's also being intentional about the choices you make every day.
Marianna Jackson / Sponsored by Body 'n' Soul Wellness Academy: www.bnswellness.com