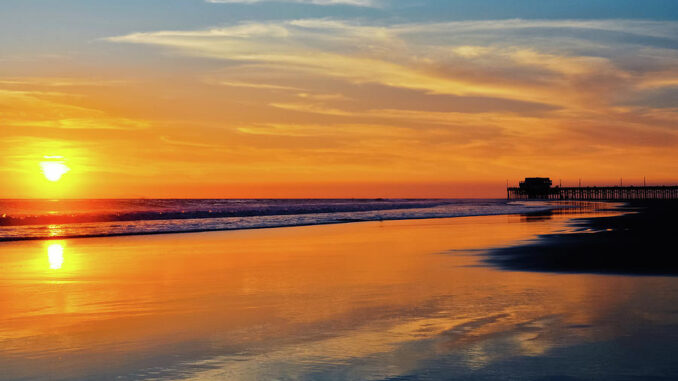 I grabbed my sunscreen and be prepared for an amazing trip to Los Angeles. LA has more than 75 miles of coastline and 33 public beaches so you can always find a stretch of sand to snatch and plenty of waves to catch.
But not only beautiful beaches are waiting for us near downtown Los Angeles, the coastal cities are more than just a bunch of pretty places. Each waterfront city offers its own personality and its own attractions, activities, shops and dining options.
We were visiting our favorite beaches in LA, stayed there for a night and loved the Californian vibes – as always!
MANHATTAN BEACH
One of my absolutely favorites, the sunset is unbelievable beautiful. It is a very cute Beach town, has got a lovely PIER, great restaurants, shops and even a small aquarium at the end of the Pier.
HERMOSA BEACH 
Hermosa Beach is the place where you're more likely to see a skateboarder than a spa. Of the South Bay towns, it has the smallest population and is perfect for unwinding in typical SoCal style: casual wear, lounging at the beach, and that perfect California weather.
REDONDO BEACH 
Much of the Redondo Beach lifestyle is a blend of the neighborhoods, activities and people of the three Beach cities of Southern California"s South Bay. Like its sister cities of Hermosa Beach and Manhattan Beach, Redondo's draw is the beach that links the three cities.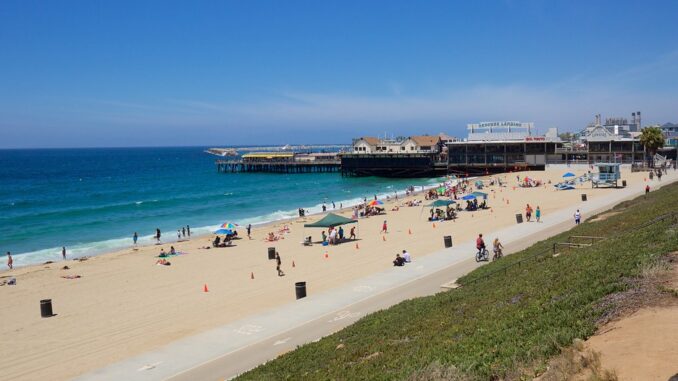 SANTA MONICA 
You know you arrived in Santa Monica, California when you see the iconic Ferris wheel of the Santa Monica Pier jutting into the inviting waters of the Pacific Ocean. Set at Santa Monica's westernmost point, the Santa Monica Pier is a staple of this picturesque seaside community. Packed with family-friendly activities, restaurants and shops, it also has stunning views and over a century's worth of history.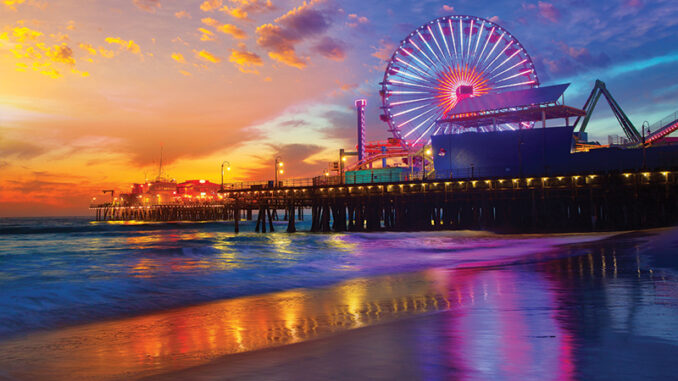 VENICE BEACH 
Venice Beach provides a scenic view of the Venice Public Fishing Pier and many opportunities to see dolphins and shorebirds. The beaches along Venice are home to a large number of marine turtle nests between the months of May and October.
NEWPORT BEACH 
Beyond the radiant sun, sand and surf, discover the sophisticated charm of Newport Beach, California. A place so intoxicating, one taste of the perfect life will keep you coming back for more. From sunset cruises to surf lessons, wine tastings to harbor-front promenades, Newport Beach offers more things to do and more ways to spend your stay.
CHECK OUR VIDEO OF THE BEACH CITIES LOS ANGELES: