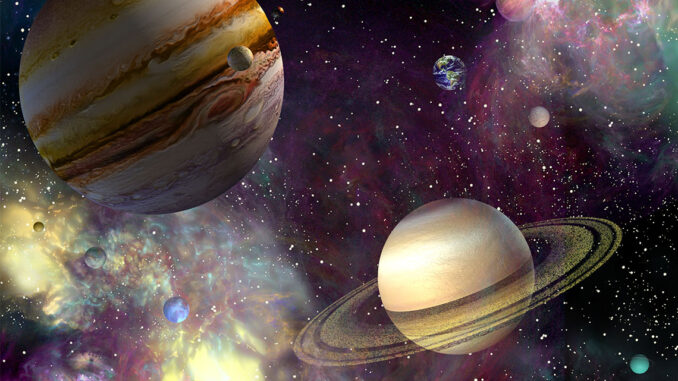 My Dear Readers,
We are ready to put 2020 behind us, the year with full of chaos and stress. It is time to talk about one of the last major astrological events of the year, the Great Conjunction that appeared on December 21st.
The Great Conjunction occurs every 20 years and refers to the two huge gas planets (Saturn and Jupiter) aligning in the heaven. Many mark this very special meeting in the sky as the beginning of the Age of Aquarius.
Although Jupiter and Saturn align every 20 years or so, we can't always see their meeting from earth due to their positioning and the timing of the conjunction in the sky. That was the case when it happened last, back in 2000—but this year, the planets were bright and visible. Because of how close the date of this year's Great Conjunction was to Christmas day, many are comparing it to the Christmas Star that Christians believe heralded the birth of Jesus.
Also, when the Great Conjunction occurred in 1405, it symbolized the end of Europe's Dark Ages and the beginning of the Renaissance.
Considering 2020 has been pretty dark, this can only mean good things for us going forward. I am very excited about the New Year and I believe people have learned a lot about themselves this year. Stay healthy, protect yourself, your family and others.
With love,
Marianna