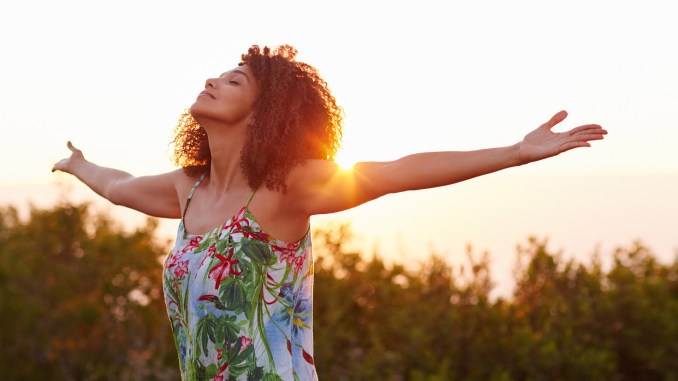 "SELF CARE IS A PRIORITY NOT A LUXURY!" by Marianna Jackson 
This year has been full of challenges and we are not at the end yet. It is safe to say that no one expected things to take a sharp turn. With a pandemic looming in our minds and a long list of circumstances that may be causing you stress, I believe it is the perfect time to focus on yourself. So many factors can cause stress, especially fear of the unknown which  has become the new normal for a lot of society during this pandemic. I would like to share some tips and help you to reduce the stress at least a little bit.
1. KEEP AN EYE ON YOUR HEALTH! Your health is extremely important and if you feel something is off, make sure to seek medical attention. Many physicians are still scheduling appointments over the phone and bring you in for a physical examination if needed.
2. GET PHYSICAL ! Given the circumstances gyms are temporarily closed. It is probably easy to take a break from exercising, but even without equipment there are plenty of activities you can try.  Go for a walk in the park or around the block is easy or try pilates or yoga at home. You can also purchase some small pieces of equipment without breaking the bank like dumbbells, yoga or workout mats, resistance bands, an ab wheel or a jump rope. Staying active can help ease your nerves or keep your mind off stress during the pandemic. 
3. EAT HEALTHY! Many of us have a tendency to stress-eat, and oftentimes we choose to eat unhealthy snacks because it's the easiest option. I recommend you focus on what you're eating, make sure that you are consuming balanced meals that keep you full of energy and healthy. Eating the nutritious foods will help you to keep your immune system strong. 
4. PRACTICE MEDITATION! Practicing meditation does wonders for your mental health. It is a timeless self care technique and one which we should all be using more. 
5. TAKE A BATH! Take the time to relax and switch off your busy mind and soothe your body. You are physically doing something that you know will make you more relaxed.
6. PRACTICE DEEP BREATHING TECHNIQUES! There are so many benefits that come hand in hand with practicing deep breathing. Modern research is showing us that making even small changes to the way we breathe can boost athletic performance; rejuvenate internal organs and reduce stress.
7. STAY IN TOUCH WITH YOUR LOVED ONES! We might not be able to visit our loved ones in person, but we can call them, video chat or text them. Even small things like sharing funny memes can always brighten someone's day. Be sure to regularly check in with your friends and family to see how they are doing emotionally and physically. A quick talk with your parents or your best friend will surely make your day better and keep you feeling close to your loved ones.  
8. COMPLIMENT YOURSELF! You can't expect others to love you if you cannot love yourself.  Be kind and treat yourself with the respect you deserve. Practice this every day and you'll notice small but positive changes in your life. For example, you will begin to hold yourself in a more confident posture, you'll walk with pride and you'll smile more. People will see the happiness which shines from you and they too will notice your beauty.
9. LISTEN TO YOUR FAVOURITE MUSIC! Music has the amazing power to affect our moods and engage our minds. The relation between music and the mind, body and soul is so convincing that it is used as part of mental health treatment, in the form of music therapy.
10. DON'T FORGET TO LAUGH! Make an effort to do more things which make you laugh, smile at people when you can. This will naturally lighten your mood and you will be a nicer person to be around.
Being a Health & Wellness Coach, I have an amazing program for Women! It is based on Pilates, Yoga and the Chakra energy! Let me help you to find yourself again!
If you are interested, please write to me, I would be more than happy to send you more information about my unique program!
With love,
Marianna Jackson
(info@americanhungarianjournal.com)