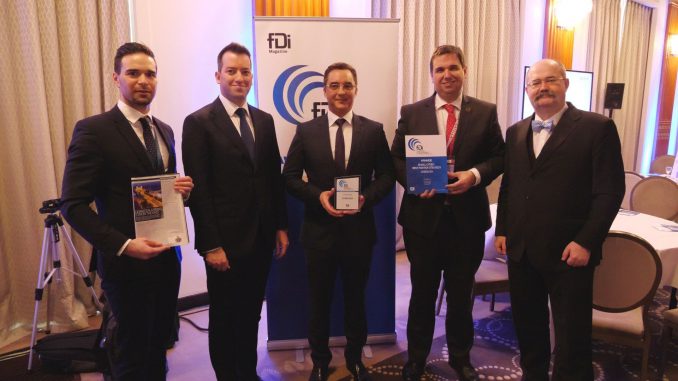 Alongside Budapest, three Hungarian cities made an appearance in the most recent edition of "European Cities and Regions of the Future," fDi Magazine's flagship bi-annual publication on Europe's best emerging investment locations. Debrecen, Kecskemét and Székesfehérvár each found their way into a top ten spot in the rankings as a result of their growing potential as investment destinations.
Debrecen is in contention for the top ranking in FDI strategy, while Kecskemét was ranked in the top ten for business friendliness, and Székesfehérvár made it into the top ten in two categories: business friendliness and economic potential. Budapest was also ranked highly for its FDI strategy and was selected as one of the top ten Eastern European Cities of the Future.
On a regional level, Central Hungary has retained its position among the top ten Eastern European Regions and was ranked highly among mid-sized European regions for business friendliness. It was also given a top ten ranking for human capital and lifestyle, which plays a particularly important role in investment decision-making.
Recent investments by U.S. companies prove that these rankings have meaning. Cloudera, one of the world's leading solution providers of cloud optimised data analysis and machine learning, is expanding its Budapest office with 1,100 square metres of additional space, accommo
dating 33 new employees. The company plans to double its staff in Budapest over the coming years with nearly 200 new positions in the pipeline.
CooperVision, the leading California-based contact lens manufacturer, is conducting a $30 million expansion of its manufacturing and distribution facility in Gyál, Hungary. Additionally, Pennsylvania-based Arconic, a leading producer of fully forged aluminum wheels, is doubling the production capacities of its Székesfehérvár unit, which is the European center of its wheel product division. Arconic will build a new 17,000-square-metre manufacturing facility, which will create 200 new jobs.
Embassy of Hungary, Washington D.C.