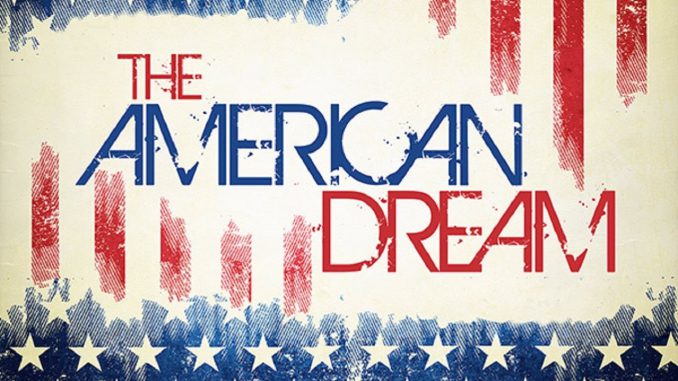 The definition of the American Dream is, "the ideal that every US citizen should have an equal opportunity to achieve success and prosperity through hard work, determination, and initiative."
Along the way, it evolved into big homes, big jobs—and women's push for equal jobs—with huge salaries, the perfect family, owning multiple cars, having a vacation home, buying all the newest tech gear, and much more. The American Dream basically grew into an extremely busy, unrealistic version of what it once was.
While it holds a different meaning for each of us, I'm sure we can all agree that we want a better life with freedom and opportunity.
When I was a teeneger, my father moved to Canada and I couldn't talk to him at all. I imagined that he is living a perfect life, he has got a lots of money, perfect job, beautiful house and car. I imagined that he could became canadian and living his dreams. I didn't understand why did he leave us in Hungary – one day he just left and we've never seen him again – but I thought he moved to Canada to make his dreams come true. (Today I think totally different!)
He doesn't know but he changed my whole life. I desperatelly was looking for my own american dream.
The very first time when I came to the United States (to Atlanta) – 19 years ago – I immediatelly knew , "Yes, this is it. This is what I am looking for. This is the "american dream". I felt, I can make my own dreams come true. I felt it in the air. If you live in the United States or you were here before, you excatly know what I am talking about.
Living the American Dream for me is now about the freedom to pursue my passion and make a living doing what I love most. I am running 6 different businesses, I love all of them. I have a nice home, an amazing husband and positive environment. The most important thing is that I don't feel any kinf of negative emotions. I have confidence that anything what I am doing is important and I can give something back.
Many people say the American Dream is death. Believe me, it is alive and anyone can live it. You just need to make a choice about what you want in life and follow your dreams!
I'd love to hear how you feel about the American Dream and what it personally means to you.
With love,
Marianna