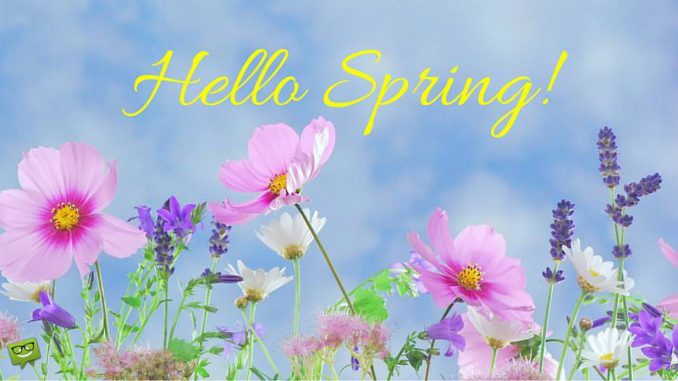 I love Spring! This is definitelly my favourite season. However living in Las Vegas (Nevada) we don't really have seasons. But I still can feel the Spring in the air.
People, who live here in Las Vegas, or sunny California probably won't get why so many people are waiting so much for Spring. In Vegas and in South California we have lots of sunshine and warm weather. But coming from Hungary I still remember what does it mean, "Spring fever". We mean that genuine feeling of excitement and happiness which overflow us from the inside when the first warm sunny days arrive.
Trees are waking up from the long period of lifelessness. The first flowers are shooting up infusing life into black rough soil. The good sunny weather is finally here.
Spring is associated with renewal, new beginnings and growth. What other season can be better for making new plans, new hopes and big changes than spring? In spring we usually clean our houses from the things we don't need or use, as well as clean our thoughts from useless worrying and doubts.
Spring is the time of beauty and love, good humor and evening walks with friends. It is the time to become a better person.
Are you ready to take off your heavy winter coats and get ready to sing along with the birds? If the answer is 'yes', check our Fitness tips and start to train your body and mind. Enjoy the warm days and smile at the Sun!
Have a wonderful Easter and Spring season!
Love,
Marianna