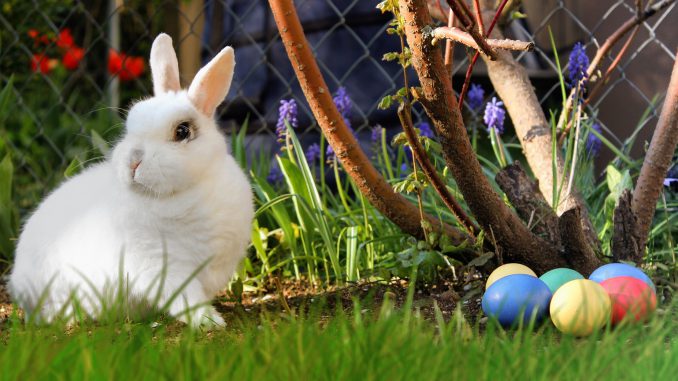 At Easter the bunny brings the eggs. Nothing surprising there. Did you think it was by chance that this figure was chosen for the festive season?
How did the sweet little long haired animal come into the picture? For everyone it's just been a fact, but think about it.
Recently I saw a commercial on tv in which the rooster and the rabbit liked each other. The bounty of their love, a little bunny child, and wherever he left droppings of mini eggs, yes droppings, which I'm sure shocked a lot of viewers, and probably scared many children. So that could be an explanation, but the truth is not so far away.
Eggs are the symbol of life, renewal and fertility, and according to some researches, people have traditionally handed out eggs at the time of Easter. The eggs of the little quail were given as gifts, The rabbit played no part in this. However the two animals, similar in the German language was badly translated and the rabbit came to the fore. Although the main role of quail is missed in this turmoil, the mini eggs can be given as gifts which is still customary.
Let's just say that marketing the rabbit was a brilliant idea as everyone loves this hairy star!
At Easter, many people buy live bunnies for the children pleasure in some European countries. While many kids and adults love a good Easter egg hunt.
Soon: Let's bake round poppy scone for Easter! With recipe here in our new gastro blog. Traditions and habits, ideas and tips are on the festive table.
Monika Barnyak