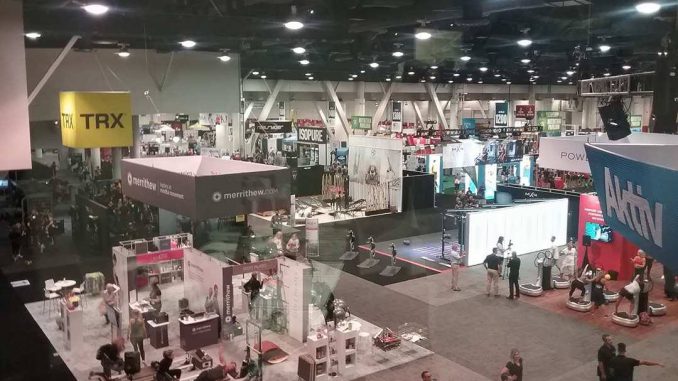 Las Vegas was the site this year for the Idea Fitness Convention show. There were vendors from all over the world with the latest equipment and nutritional products. The sample give aways were unbelievable. In one day alone you could easily walk out with over hundred dollars of Free Samples. The vendors were knowledgeable and ready to answer any question on their products.
I had a great interview with the GM of Choco-Lite. That had a bar that makes a diabetic feel guilty and at the same time satisfy the sweet tooth with no after taste. It had NO SUGAR and only 15 Grams of carbs. WOW the Cookies and Cream flavor was nice. If I had to recommend a bar or company, that would be Choco-Lite. Trust me, I am a type one diabetic and it doesn't elevate my sugar at all. I love it. They can be found in the diabetic section of your grocers.
This year IDEA's Fitness Convention with lectures workshops was held inside the Las Vegas Convention Center and West Gate Casino and Resort Convention Hall, which are located next to each other. I was very excited about this year's convention with all lectures and classes that were offered. Write me and let me know if there is a product or equipment that you want me to search out for you at:  michael@americanhungarianjournal.com
Michael L. Jackson / Las Vegas, NV.