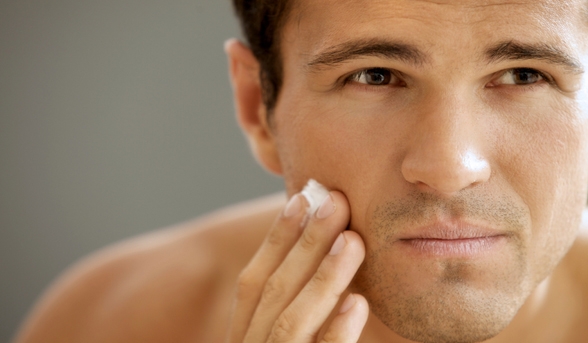 Skin care for men in the summer is important though many men don't put enough effort and attention into maintaining their skin.
Men, like women can see significant improvement in the way their skin looks by simply putting some extra into caring for their skin each day.
With the summer months upon us , there are a few things you need to do so you will have a beautiful skin:
1. Ex-foliating your skin! Men need to do it just as much as women do. You should do this at least 3 times a week. You just need to use a body scrub in the shower to really clean up your skin.
2. Wash your skin the right way! The sun is putting a lot of pressure on your skin. It is a good idea to buy a gentle and good face wash. Using it will provide you with the very best results because it is formulated to handle the oils and bacteria that are commonly found on the skin. Wash your face in the morning and before you going to bed with quality men's face wash.
3. Shave the right way! It is also important to shave on the right way. During the hot summer months, skin care becomes important because skin is sensitive to the heat. You are sweating more and your skin tends to have more bacteria buildup present. When shaving start by washing your face. Use warm water to open up your pores.
4. Protect your lips! You need sun protection for your lips as well not only for your skin. Having a lip protection that contains SPF 30 or more is important. It works very well for protecting your lips from dying out. Apply it a few times a day.
5. Sun protection is important! You can find a lot of products on the market designed for men and for face. You should look for those that have SPF 30 or more. Use it on your face, neck, arms, and other exposed areas.
By taking these steps you will see that your skin can improve significantly over just a few days!
Michael Jackson / Las Vegas, NV