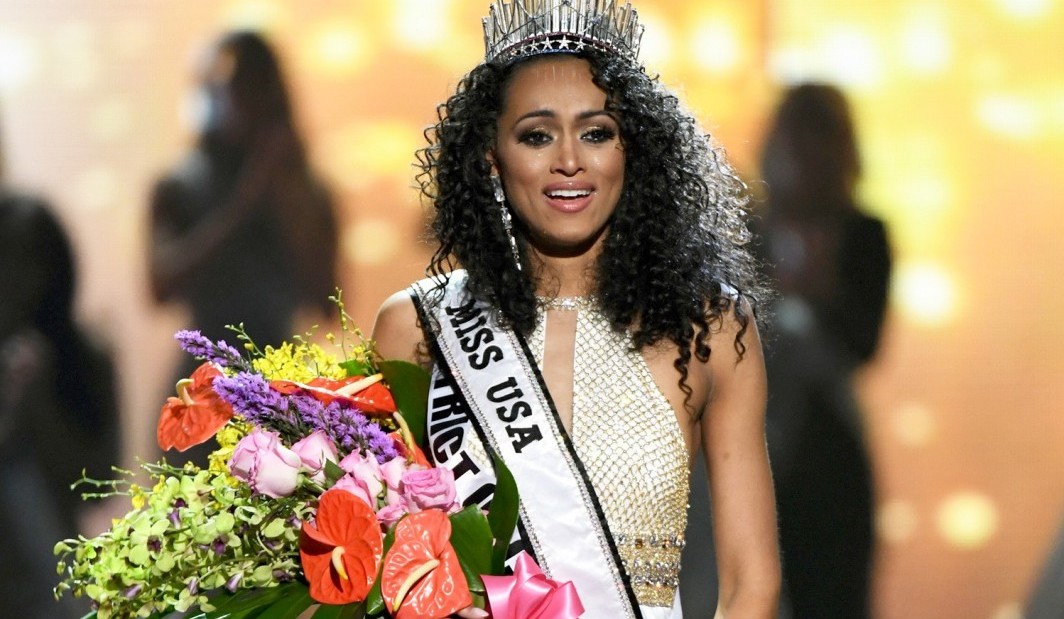 For the second year in a row, the Miss USA crown went to the District of Columbia.
Miss D.C. Kára McCullough became the 66th Miss USA, with Miss New Jersey Chhavi Verg named the runner-up and Miss Minnesota Meridith Gould the second runner-up.
Kára McCullough, a chemist working for the U.S. Nuclear Regulatory Commission, was crowned Sunday during the event that took place at the Mandalay Bay Convention Center in Las Vegas. 
Marianna Szoke / Las Vegas, NV