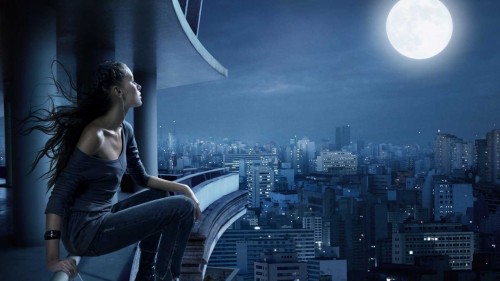 I was born in the Hungarian capital, Budapest and grew up in a small village in Hungary. As a country girl, I would hang out with my friends at the closest lake, hike at the mountains, and wander around together in the countryside. The village was so nice and quiet. I felt totally safe and happy. But I always missed something….something that a big city could offer: going out at night, watching the neon lights, feeling the vibes and the energy.
When I was 18 years old, I moved to Budapest. That was a great decision for me. I felt the difference immediately.
Living in a big city is the opposite of small town life.
I soon became a city girl, but I remember sometimes I missed my quiet, small village.
18 years ago I started travelling to the United States, and I have now been in Las Vegas for 9 years. I became a metropolitan girI. I lived in Charlotte (NC), Los Angeles (CA) and travelled all over the States. I love discovering more cities and small towns.
So what is the difference between a big city and a small town?
I still love visiting small towns but living in a big city is so exciting to me.
When you move to a big city from a small town you will realize that:
–          Not everyone knows everyone else.
–          You don't worry about gossip as much.
–          You will no longer share the roads with farm vehicles.
–          In a city, you will never able to drive anywhere in five minutes.
–          In a city, finding a new place to live can be complicated and scary.
–          You never really know what quiet means again.
–          Not everything closes at 9 pm.
–          There is no longer just one of everything.
–          Public transportation can be great and annoying at the same time.
–          You don't have to travel a lot to catch a movie.
I could continue, but I would like to know your thoughts my dear reader. For you, what are the biggest differences between living in a small town and a big city?
Share this article on your Facebook page with our magazine's website address. You may win a great Las Vegas gift! Share it until the 14th of March.
Winner names will be posted on our Facebook page on the 15th of March.
Marianna Szoke, Las Vegas, NV.