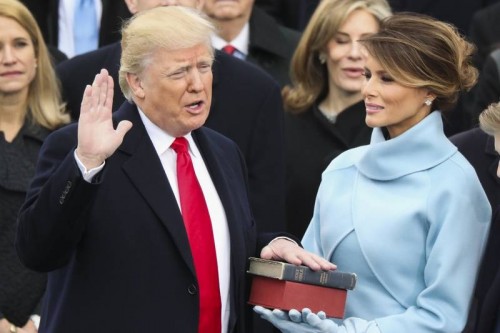 Donald Trump, the 45th president of the United States promised Friday to put "America first" in all aspects of his administration.
"We will bring back our jobs, bring back our borders, bring back our wealth and we will bring back our dreams."
"We will face challenges, we will confront hardships, but we will get the job done."
Taking aim at immigration and international trade, he said: "We must protect our borders from the ravages of other countries making our products, stealing our companies, and destroying our jobs. Protection will lead to great prosperity and strength."
After finishing his inaugural speech, Barack Obama, the outgoing president, told him: "Good job, good job".