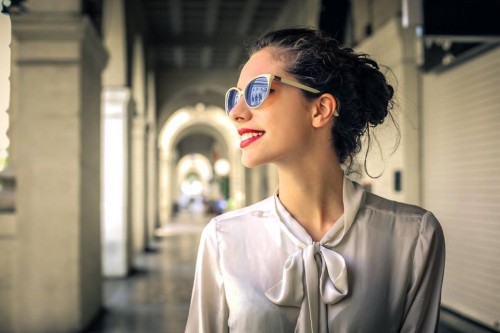 As a business woman, I am having a lot of e-mails and questions from my readers and my students from my Body 'n' Soul Wellness Academy. All of those e-mails are about one topic: "how did you do that?", "how could you reach your goals and dreams?", "what is it like to live in Las Vegas?", etc.
Well, as a lot of my readers already know, I am from a small village from Hungary. I know what does it mean living with fears and worries, being unsuccessful and broke. Now I am living my american dream but I want to let you know that the journey was not easy….and I am still having problems and worries sometimes. But I have learned from my mistakes and I have faith and I am brave enough to go through on the difficult time as well.
There are many challenges, not just due to gender bias, but also due to jealousy from other women. This kind of a journey can be very stressful and takes its toll on our body and mind. Moreover, many women impose limitations on themselves, believing that they are not fully qualified, and often talk themselves out of achieving their potential. 
So what do successful women do right? How can they reach their goals? I believe that successful women are able to find their inner strength, believe themselves, and trust themselves.
If you want to be successful, don't forget the following points:
Commitment: One failure can lead to another success later. You should learn from them. Focus on commitment!
Reflection: Setting aside time to sit quietly at the end of the day, looking back at all the day's activities, and seeing where you made a difference. Reminding yourself of the successes can inspire you to do more.
Time: You have to have time and attention for working on your goals.
Setting an Example: A successful woman doesn't just show the way, she walks the talk.
Teamwork: Making others feel involved; inspiring participation and contribution.
Don't rely on others! You should never expect others to do it for you, not even your partner, friend or boss. They are all busy with their own needs. No one will make you happy or achieve your goals for you. It is all on you!
Plan: Know your steps forward! Fill out your weekly calendar, noting when you will do what and how. When-what-how is important to schedule.
Make the journey fun!: It's an awesome game! The minute you make it serious, there's a big chance it will start carrying a heavy emotional weight and you will lose perspective and become stuck again.
Protect yourself from burnout! It's easy to burn out when you are very motivated. Observe yourself to recognize any signs of tiredness and take time to rest. Your body and mind rest when you schedule relaxation and fun time into your weekly calendar.
You lack motivation not because you are lazy or don't have a goal. Even the biggest stars, richest businesspeople or the most accomplished athletes get lost sometimes. What makes them motivated is the curiosity about how much better or faster they can get. So above all, be curious, and this will lead you to your goals and success!
For more information about Marianna Szoke's workshops for women, please write for us: info@americanhungarianjournal.com