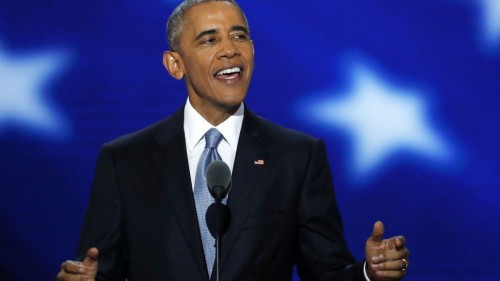 Yes, we can!
President Obama spoke these three words for the first time as a candidate in January 2008 in New Hampshire. After eight years in office, Barack Obama has said goodbye. The 44th president of the United States gave his farewell speech in his hometown of Chicago on Tuesday, January 10, and it included plenty of emotional moments. 
And while he won't be in the White House anymore, doing the job he described as "the honor of my life," Obama also made it clear that he isn't going to fade into retirement after he steps down from office. "I won't stop. In fact, I will be right there with you as a citizen for all my remaining days," he said.
The President was adressing a note to his wife:  "For the past 25 years, you have not only been my wife and mother of my children, you have been my best friend.
Then, it was Sasha and Malia's turn, as their dad described them as "kind and thoughtful and full of passion."
Then, to Joe Biden, he said, "You were the first decision I made as a nominee, and it was the best."
The President was talking about the national security, the democracy, anti-discrimination as well.
Finally, he turned to the citizens again: "Whether you're young or young at heart, I do have one final ask of you as president . . . I am asking you to believe not in my ability to bring about change, but in yours."
"Yes we did. Yes we can."