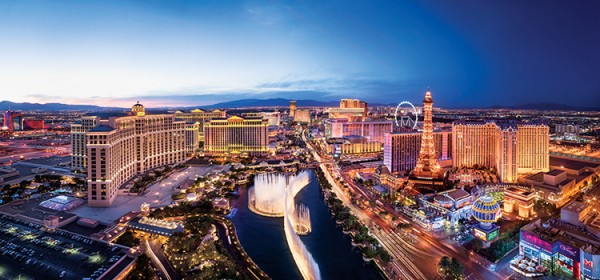 My Dear Readers,
I am getting so many questions about Las Vegas and about the life in Vegas. As I wrote about this city earlier, I mentioned the unique things that we have in Las Vegas: the famous Strip (Las Vegas Boulevard), the luxury apartments and penthouses and the variety of hotels, the casinos, the beautfiul parks, mountains and lakes, the weather. Everybody can find the perfect spot for themselves in Las Vegas – The Entertaiment Capitol of the World.
You can find everything that you want in Las Vegas. If you want, you can take a walk on the streets of New York City (New York New York Hotel and Casino), you can take a ride on one of the gondolas in the Venetian Hotel and Casino (Think of being in Venice, Italy), you can see a volcano erupt at the Mirage Hotel and Casino, you can watch a storm at the Miracle Mile Shops at Planet Hollywood, you can enjoy the moving statues at Caesars Palace, or the Fountains of Bellagio, you can take a walk on the streets of Paris, or go to the top of the Eiffel Tower at the Paris Hotel and Casino.
You can enjoy the huge shopping malls, concerts, shows, day and night clubs, dance clubs, and of course the casinos. If you want to feel "Old Vegas" you can visit Freemont street and feel the energy there.
"Las Vegas is just a fake city" – I heard that before from some people. In my opinion is that it may be a little bit too much for some people but the main thing is that Las Vegas is for happiness. People are visiting our city because they would like to forget their stress, forget the problems, feel the energy that Las Vegas can offer for everybody. This city is clean and organized.
I just took a walk on the Boulevard. Every time when I visit the Strip, I feel the energy and the happiness of the people on the sidewalks. People are happy, they are singing, music is everywhere, you can feel the affects all around you. And this is the most important thing in our lives: enjoy it! Enjoy the life, and forget the stress even if you can do that for just a couple of hours or days…do that! Feel the energy, be happy!
I know, not everybody can visit our beautiful city. Anybody can find a couple of hours for relaxing, being happy, forgetting the stress. Everybody must do that regurarly. Find your own Las Vegas! Find your positive energy inside of you and enjoy the life!
Love,
Marianna (E-mail: info@americanhungarianjournal.com)