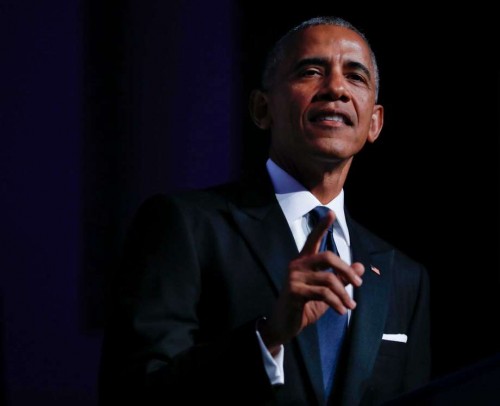 President Barack Obama speaks at the Congressional Black Caucus Foundation's annual Legislative Conference Phoenix Awards Dinner, Saturday, Sept. 17, 2016 in Washington.
The president led off his remarks — which became an impassioned appeal for voting — by mocking the importance of birtherism for Donald Trump.
Addressing the Congressional Black Caucus gala for the last time as president, Obama warned that while his name would not be on the ballot in November, all of the progress that the country has made over the last eight years was on the line.
"The good thing about America — the great project of America is that perfecting our union is never finished.  We've always got more work to do."
Framing his legacy as president as one step toward improved health care, criminal justice, and a better economy, Obama said it would be a "personal insult" and "an insult to my legacy" if black voters did not turn out in November, describing the history of voting rights and a series of comments about what is on the ballot even if his name is not.
Marianna Szoke / Las Vegas, NV