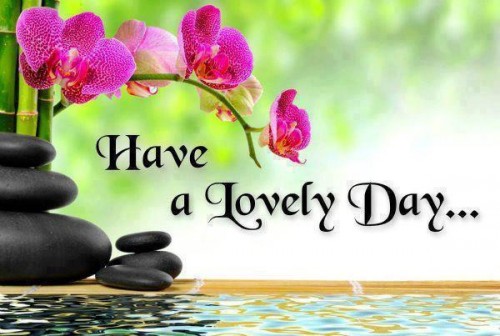 Over the Labor Day weekend, we have over 300,000 toursists in Las Vegas, just like in other cities in the United States. I got a chance to enjoy one of our hotels' hospitality in the city, so actually I am having my little vacation here.
I just finished my workout at the hotel's gym and stepped into the pool area to go back to my room. At the pool, I saw a little boy (around 3 years old) who was standing there and kept saying: "Have a great day!" His father was standing right next to him and he said: "She cannot hear that sweetie, because she is swimming.
But the little boy didn't care what his father was saying and he kept yelling : "Have a great day!" Finally the lady realized that the boy was yelling at her and she said: "Thanks honey , you do the same!" She was smiling as they left the pool.
I know this is not a unique story but it just initiated something inside of me.
I got a lot of nice comments and messeges for my last post in my blog within 48 hours (thanks to all of you!)
But what I need to tell you is how I felt this morning. That little boy was paying attention to someone and wanted to give a nice feeling to her. The lady will not forget that little boy for a couple of weeks, probably. That was such a nice scene at the pool and we all must learn from that.
I know that to say "Have a nice day!" here in the United States is a common greeting and sometimes it goes together with the words: "Sweetie", "Honey", "Dear", etc. some nice words. You can feel totally different and it make you smile. We should practice it every single day and every time when we meet someone in Hungary too.
I wish all of you a very happy and nice Labor Day Weekend!
"Have a wonderful day!"
With love,
Marianna