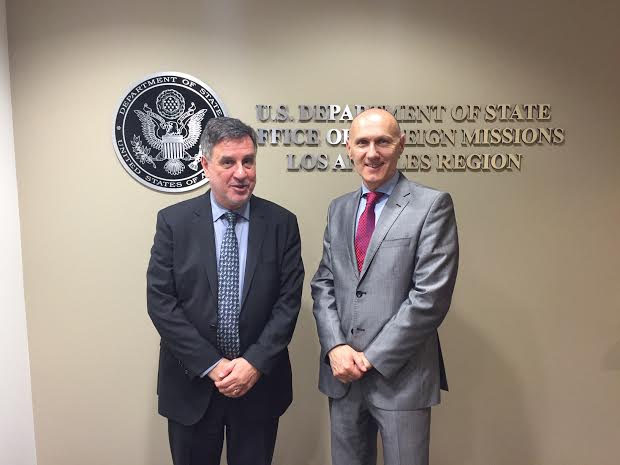 US. Department of State, Office of Foreign Missions, Los Angeles region.
Hungarian Consul General Laszlo Kalman has paid a farewell visit to the Los Angeles Office of the U.S. State Department recently.
As the Consul General's mission is ending this summer he thanked James Paravonian, regional director of the OFM for the smooth cooperation.
The Director and his staff expressed their appreciation for the Consul General's friendly approach and contribution to the development of the Hungarian-American relations, including the opening of a new Hungarian Vice Consulate in the Silicon Valley.