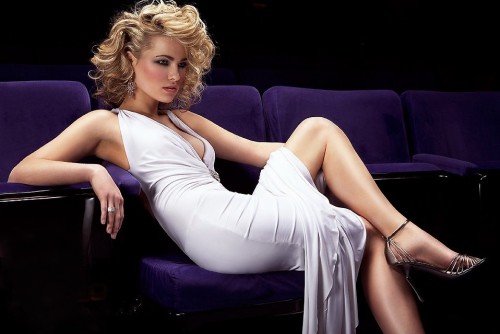 One of my friends told me one time: "You women, are amazing and unpredictable at the same time."
I was thinking about it. Yes, we are amazing, that is fine. But unpredictable? A lot of times we feel that the men cannot understand us and they are unpredictable, not us. Especially when we are having our monthly period and we have so much pain, we feel so bad.
We cannot be pretty, kind and we don't have patience all the time, in 24 hours. Our hormones are playing with us, our daily problems are taking our energy from our body, we cannot concentrate even on our bodies; not our husbands, boyfriends, kids.
There is one thing what we shouldn't forget: Yes, we women are amazing! Even when we are having our periods, we are fighting against our problems, or when we are having bad days, we are sick.
We have to feel our femininity and we have to stay strong and take care of our feelings.
If I would ask you: what do you think about being sexy? Who is a sexy woman? What would you say? The pretty lady who has got perfect body, perfect skin and hair? Those kind of ladies that are in the magazines?
Yes, they are pretty but don't forget: that is just externally.
In my opinion, being sexy means to be brave enough to show the femininity. The lady who is confident,originally nice, and lovely. Who can take care of her body and soul. That lady is sexy.
Close your eyes and think about it for a couple of mintues. Then open your eyes, look at the mirror, smile and say: I am amazing and sexy!
Being unpredictable? Well, maybe just on those special days!
Marianna Szoke, Las Vegas, NV
Marianna developed a workshop for women and she offers her program in Las Vegas, Los Angeles, San Francisco and New York City. We are organizing her workshops in Cologne (Germany) and in Budapest (Hungary) in the summer 2016.
For more information, please e-mail us:
info@americanhungarianjournal.com