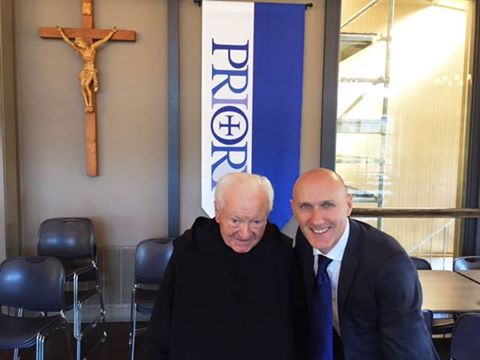 Woodside Priory, Portola Valley, North California, February 7, 2016
The Hungarian Consul General Laszlo Kalman visited the Hungarian Catholic Mission in Portola Valley and held talks with the Benedictine Monks, Father Pius and Father Maurus, the latter being the pastor of the Hungarian Catholic Mission there.
He thanked the church leaders for their dedicated work for Hungarian youth and the three said a prayer of thanks together for the friendship between Hungary and the USA. (Father Pius and CGKalman in the photo).