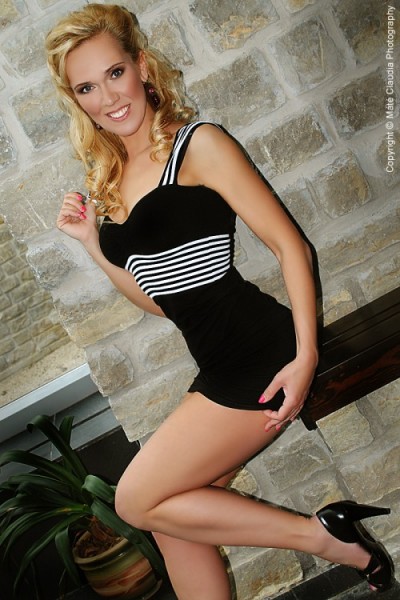 In these modern times, we as women are constantly seeking the answers to how to look younger, feel better, be more attractive, have finer looking hair and make up, and to be able to shape, firm, and tone our bodies. Marianna has developed a program that will provide you the knowledge and training to become that WOMAN!
Marianna's unique workshop, "The Art Of Being A Woman" offers health and fitness lectures, classes and beauty seminars.
Marianna has been a leader in the fitness industry for over 20 years. She is very successful in Europe. She was the first, who started to teach the Pilates movement for the Hungarian people. Everybody knows her as "The Lady of the Pilates" in Hungary. In 2001 she founded the Body 'n' Soul Wellness Academy (www.body-soul.us).
Body 'n' Soul Wellness Academy offers some of the most highly regarded health, fitness, nutrition and sports certification programs within the fitness and sports counseling industry.
Marianna is also working as a fitness model and as an internationally recognized fitness presenter. As a model, she appeared in the Hungarian magazines and as a fitness presenter, Marianna was invited for different fitness events and conferences in Europe.
She created her own fitness program, named Spine Balance Training™. The program based on the Pilates, Yoga and Tai Chi movements.
Marianna is a great journalist and writer as well. She is the President & CEO and also the Editor in Chief of the American – Hungarian Journal.
As the owner of the Body 'n' Soul Wellness Academy, a Pilates Master Trainer, Professional Personal Trainer, Nutritionist & Wellness Consultant, Sport Fitness Model, and a Magazine Owner, Marianna is a great business woman in the Fitness World and in the Media World.
We look forward to see you in our future seminars!
For more information, please write to us: info@body-soul.hu , marianna@bnsteam.com