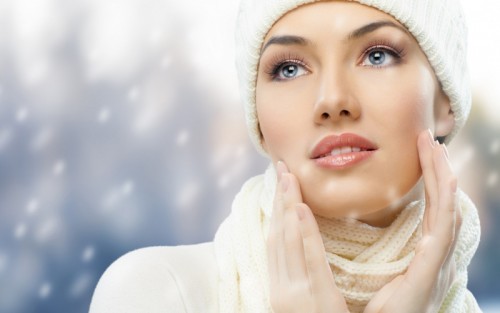 In the winter, with harsh winds and heating on full-blast, most skin types will dry out quickly.
Follow these beauty tips to avoid the dry skin and to look beautiful:
1. The cold winter air slows blood circulation in your skin, contributing to your seasonal pale. Stimulate your circulation and tone your skin through regular dry brushing. What you need is a long-handled, natural bristle brush and a few minutes before your shower.
2. Drink plenty of water and apply oil-free, easily absorbed light lotions to all parts of your body.
3. Use chapstick religiously. Apply every ten to twenty minutes, or as needed. Cracked lips are unattractive.
4. It may be cold out, but a great deal of sun damage can happen while we pursue winter sports such as skiing and skating. Protect skin with natural sun blocks. Wear UVA- and UVB-blocking shades to shield eyes and prevent wrinkles from squinting.
5. Get your beauty sleep. Sleeping not only helps to prevent the dark circles but also it is necessary to keep your immune system strong.
Marianna Szoke, Fitness and Health Coach, Beauty expert / Las Vegas, NV
For Personal Training and Beauty and Nutrition advices please write to me: info@americanhungarianjournal.com