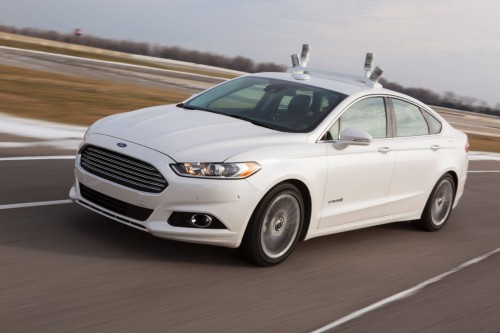 Ford became the first manufacturer to test its driverless car in Mcity, Michigan. The Mcity complex opened in July as a 32-acre faux town designed by the University of Michigan, and Ford took its Fusion Hybrid Autonomous Research Vehicle out for a spin in town with cameras, radar, 3D-mapping technology and all the rest for tracking the drive.
Even though there aren't people in the city, it's equipped with roads of different surfaces and sizes, ramps, tunnels, crosswalks, streetlights and all of the other things you'd see on your average drive.
The Fusion, when it hits the road, will be occupied by one operator, who will monitor the driving controls, and one systems expert, who will monitor the car's sensors.