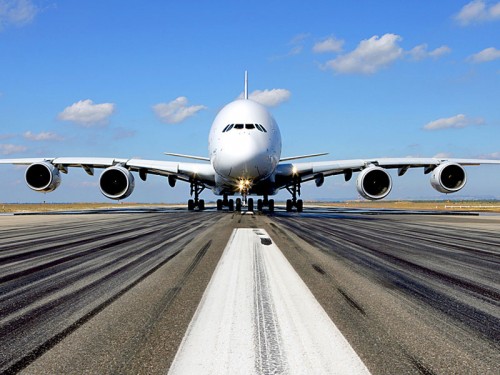 Airbus has nabbed the title of world's best aircraft type from Global Traveler magazine for its A380 jumbo jet. The win marks the first time that honor has gone to an aircraft not made by Boeing.
I do fly a lot and I got a chance to fly on the Airbus A380 as well. I absolutely loved it. From a passenger comfort standpoint, the Airbus A380 is my favorite plane.
The A380 is by far the quietest commercial aircraft in service, and also has some awesome amenities that most other planes don't, from showers to onboard bars to double beds and fully enclosed suites.
The A380 provides a typical capacity of 544 passengers in a four-class configuration, seated on two spacious decks.
Last year, Boeing's 787 Dreamliner took home the top prize for best aircraft.
The accolade was voted by Global Traveler's readership as part of its 11th annual Tested Reader Survey Awards, which were presented last night during a ceremony held in Beverly Hills, California.
Marianna Szoke / Las Vegas, NV