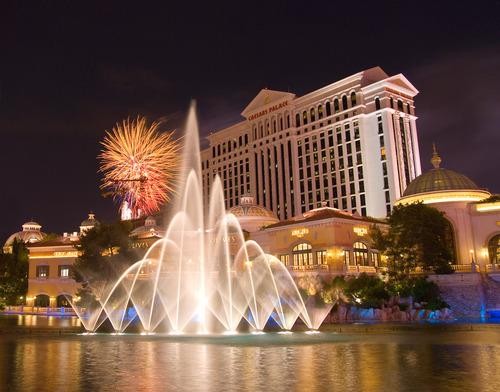 On the 4th of July we are celebrating the birthday of the United States. What does it mean to me, personally?
The very first time I was here in the country, in Las Vegas, Nevada, on the 4th of July, I was so very happy. I will never forget that day. I was invited to a 4th of July Party at the Mirage Hotel & Casino by a friend, and I met some great people there. Of course we had the best food and drink. We were wearing red, white, and blue colors in our dresses. I had so much fun!
After the party, I was walking home and stopped to see the fireworks. The Las Vegas Strip fireworks display is known all over the country! I was in front of the Bellagio Hotel and found a perfect spot to see the fireworks.
They started the beautiful Bellagio Fountains water dance to music, and the fireworks from behind Caesars Palace at the same time. It was incredibly amazing! The fire and the water almost touched each other and created a beautiful scene. I remember I was standing there and I was almost crying. I was so very thankful that I could be a part of this amazing celebration.
Independence Day, commonly known as the Fourth of July or July 4th, is a federal holiday in the United States, commemorating the adoption of the Declaration of Independence on July 4, 1776. This young union of states declared independence from Great Britain.
Let's celebrate this beautiful country, have FUN and enjoy ourselves on the 4th of July!
Marianna Szoke / Las Vegas, NV