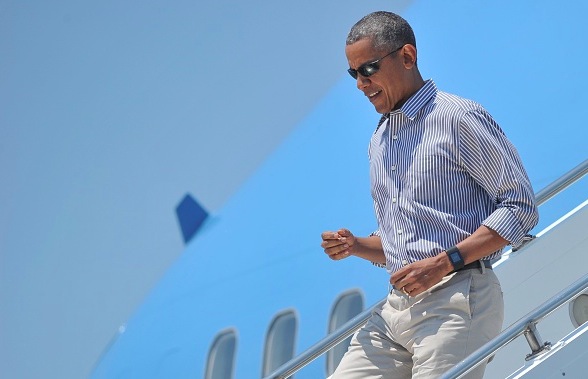 With his wife and daughters away in Europe, President Barack Obama is spending Father's Day weekend in one of his favorite golf vacation destinations.
Obama arrived in Palm Springs and headed straight for the course at the Sunnylands estate, which is closed to the public for the summer.
But a forecast high of 115 degrees wasn't keeping Obama and childhood friends Bobby Titcomb, Greg Orme and Mike Ramos off the fairways.