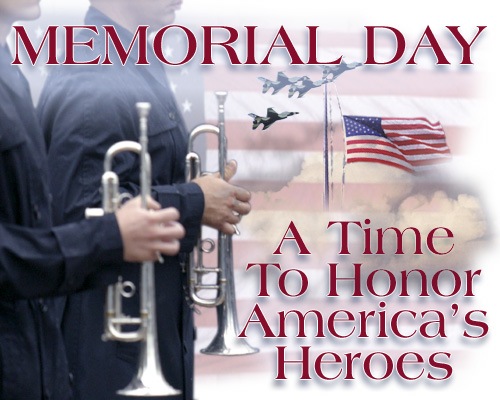 Memorial Day is Monday, but there's more to the nationwide observance than just taking a three-day weekend and a day off from work. The holiday recognizes people who died serving in the United States military. The tradition has developed a rich history over the past 150 years.
Memorial Day started out as Decoration Day, which unofficially began around the time the Civil War ended, when people began visiting the graves of fallen soldiers. Various cities claim to have originated the tradition, but Waterloo, New York, won out in 1966 when President Lyndon B. Johnson officially designated it the birthplace of Memorial Day.
Here are more facts about Memorial Day, collected from Mental Floss, the U.S. Department of veterans Affairs and dealnews: 
Logan initially wanted the holiday to be held annually on May 30, but the 1968 Uniform Monday Holiday Act shifted it to the last Monday in May. The law took effect in 1971.
Decoration Day became Memorial Day in 1967.
Doylestown, Pennsylvania, has the oldest Memorial Day parade.
New York was the first state to declare Memorial Day a holiday.
This year's Memorial Day traffic is expected to be the highest in the past 10 years.
Between Memorial Day and Labor Day, Americans will eat about 7 billion hot dogs.
The most popular foods to grill out for Memorial Day are burgers, steak, hot dogs and chicken — in that order.
Arlington National Cemetery averages about 28 funerals a day.
Most municipalities will fly their flags at half staff until noon in recognition of Memorial Day.
Alabama, Georgia, Louisiana, Tennessee, North Carolina, South Carolina, Virginia and Texas all celebrate Confederate Memorial Day. The actual days of the observances vary.
At 3 p.m., the U.S. will take a minute of silence for the National Moment of Remembrance. Former President Bill Clinton signed the act establishing it in 2000.
Memorial Day weekend is seen as the unofficial start of summer.
From Yahoo News