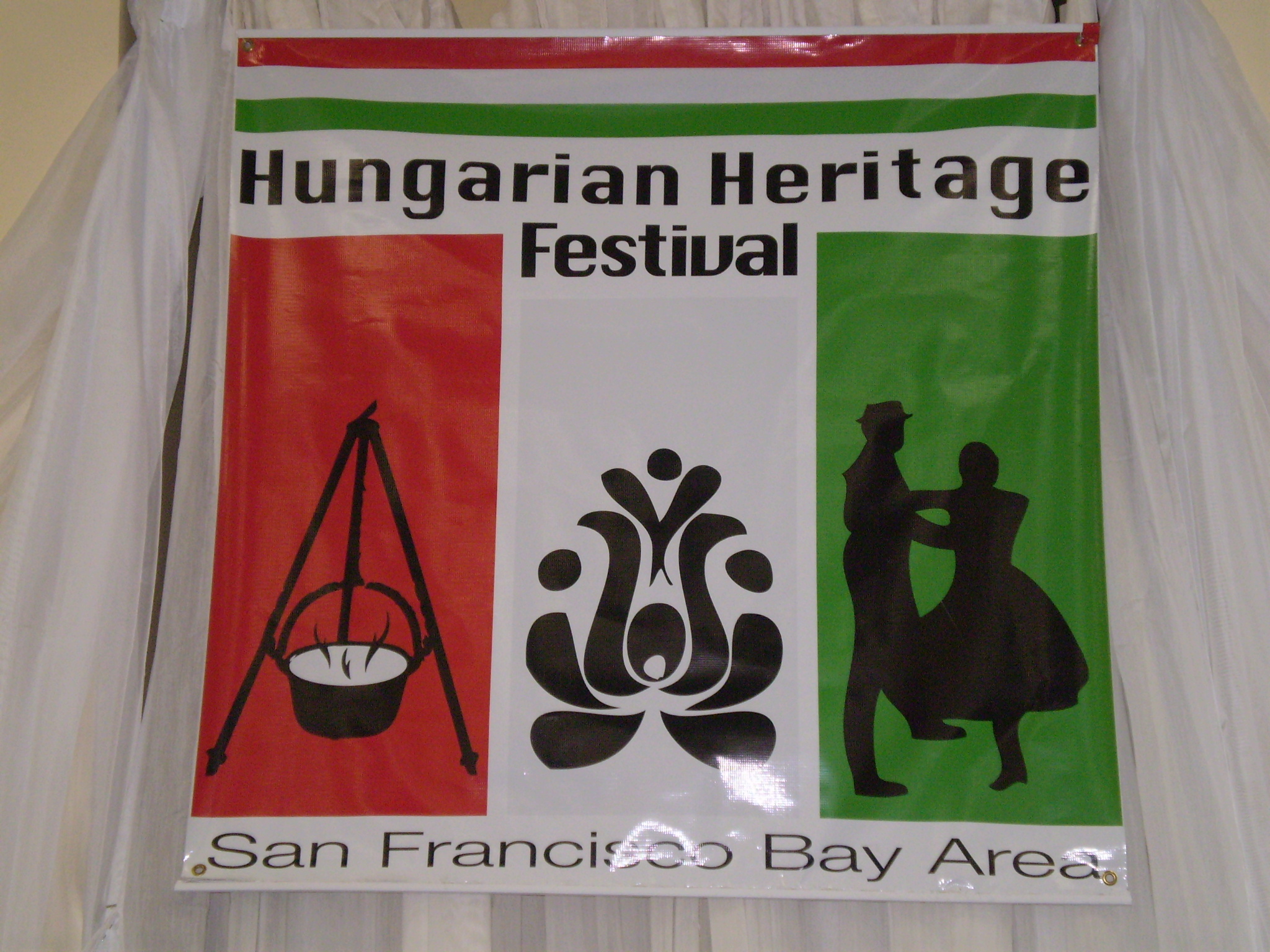 The Hungarian Heritage Festival was organized by the Hungarian Heritage Foundation and was held on May 9th, 2015. This was the fourth Festival in the San Francisco Bay Area, in Belmont, California.
The Hungarian Heritage Foundation of the San Francisco Bay Area is a non-profit organization. Its mission is to promote, share, and educate the public about Hungarian culture, language, and art, by building on the cooperative and creative energy of the San Francisco Bay Area Hungarian-American community. The annual Hungarian Heritage Festival is a volunteer-based event that provides financial suport for the future Hungarian community center.
A thousand people visited the Festival and enjoyed the great Hungarian food, pastries, music, performances, and traditional folk dancing.
The Festival started with the opening, flag ceremony, then continued with the American and the Hungarian anthems.
Dr. Laszlo Kalman, Consul General, gave a celebration speech in the English and Hungarian languages. The Consul spoke about how uplifting it is when Hungarians who live thousands of miles away from the homeland are hosting events, celebrating and cherishing their heritage, and showing how proud they are of their culture.
"Hungarians of the San Francisco Bay are part of our Nation. You can count on Hungary and Hungary is counting on you," he mentioned.
Dr. Kalman remembered a great person, Ildiko Zentai, who was one of the founders of the Festival.
"She no longer celebrates with us today, the true goodwill ambassador of Hungarian-American affairs. The memory of the President of the Woodside Hungarian Catholic World Mission in San Francisco will be cherished forever."
After the celebratory speeches, the audience enjoyed the Folk program, the concerts, presentations, and of course, the huge selection of Hungarian foods and delicacies.
Beautiful weather, great people, and good vibes! We had a wonderful time at the Festival.
Photos and article: Marianna Szoke