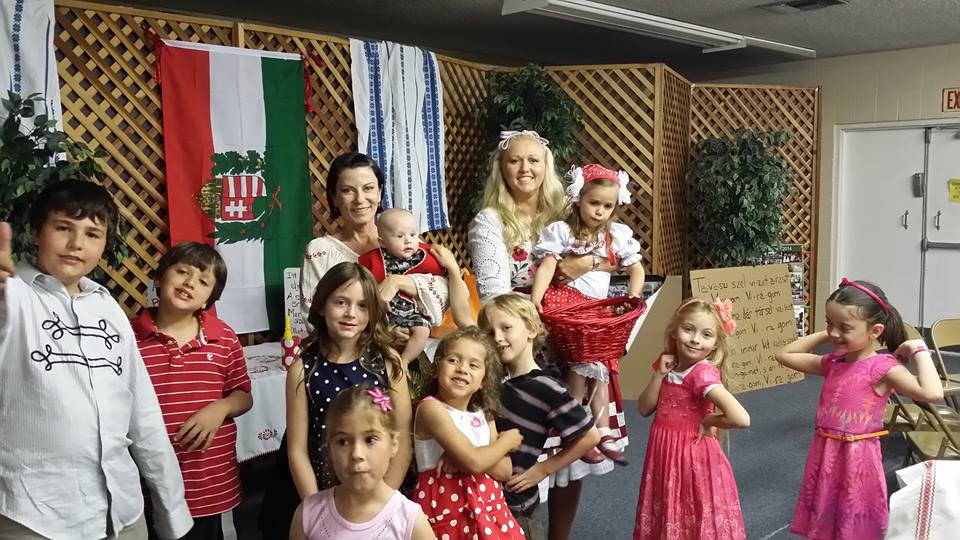 We had a very special event at the Hungarian Reformed Church in Las Vegas on March 29th. The Hungarian Easter and Palm Sunday celebrations were organized by Sylvia Federico- Ferenczi and Agnes Guzsik.
The children started with coloring Easter eggs. They also demonstrated some traditional Hungarian Easter poems and songs in the church courtyard.
At 4 pm, we had the Palm Sunday worship service with the San Diego Bishop, Sandor Szabo. After the Church service, everyone enjoyed the traditional Hungarian dishes that individuals brought for the Easter potluck dinner.
The Consul General of Hungary in Los Angeles, Mr. Laszlo Kalman, sent Certificates which were presented by Sylvia Ferenczik-Federico to Agnes Guzsik, Tibor Kardos, and Gabor Viczko. They were honored for their work in the Las Vegas Hungarian community.
Marianna Szoke / Las Vegas, NV