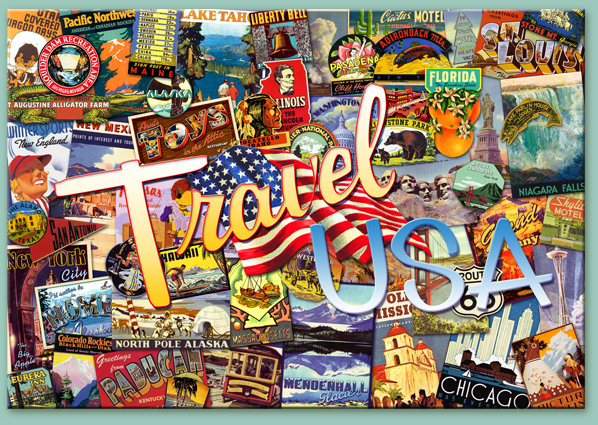 Thanks a lot for all of the nice feedback I got for my latest blog posting. A lot of people requested more information about Las Vegas / Nevada, and about travelling to the United States. I am working on my responses.
To continue my latest topic and our new "Relax – Travel" column, we are going to write more about the American-Hungarian Journal's home, Nevada.
Now I am writing some important facts about travel into the United States, just to help those tourists who are travelling here from other countries
When you visit the United States of America from another country, you should be aware of some differences. Everything is measured in inches and feet, miles, gallons and pounds rather than the metric units. Our electricity is normally 110 volts at 60 cycles rather than the worldwide standard of 220 volts at 50 cycles.
When driving an auto in the USA, you should bear in mind that each of the 50 states has its own set of laws and regulations concerning driving. The regulations are all very similar, but there are some subtle differences. An international driver's license is not required in the US. You can usually rent a car and drive with a valid driver's license from your home country. An international license may be helpful in convincing the car rental agent that you really have a valid license when they cannot recognize or understand your license. Some rental agencies will not rent cars to anyone less than 25 years old. Other agencies will rent to young people but will charge a higher fee. Some agencies will not rent to anyone over 71 years old.
Tipping is a common practice in most restaurants, bars and other service establishments. Waiters and waitresses are paid a substandard wage on the presumption that they will earn
Cooking in the USA is not just hamburgers, pizza and fast food! Fast Food is certainly available all over the USA and is very popular. You will find a wide variety of fast food restaurants serving all sorts of delicacies from American style hamburgers, hot dogs and fried chicken to Italian pizza, Mexican tacos, Greek Gyros and Chinese egg rolls. Ethnic Foods of all sorts are popular everywhere in the US and readily available in most areas. Italian cuisine is popular everywhere, from fast food pizza to gourmet Italian regional cuisine. The same is true of Chinese cuisine. Mexican restaurants are extremely popular in the southwestern and western states and can be found throughout the rest of the states as well. In most cities you will also find restaurants serving Eastern European, Greek, Middle Eastern, Indian, African, South American, Caribbean and numerous other cultural foods.
Healthy Food is very popular in the USA. Everyone seems to be dieting and trying to lose a few pounds. If you prefer low fat, low calorie or vegetarian food, you will have no trouble finding it in the US. Salad bars are very common and many restaurants offer low calorie or low fat items on their menus.
Many tourists visiting the USA on vacation enjoy shopping for bargains. There are still some department stores and downtown shopping areas in most US cities, but the big shopping malls and discount stores are usually located out in the suburban communities. Some of the major outlet centers are located in the countryside miles from the nearest major city.
The US government does not levy a value-added tax on merchandise as governments do in many other countries, but most states and some cities collect a sales tax on all purchases. State taxes usually average 4% to 8%. Some cities add an additional 2%.
I am going to write more useful informations about the travel to the USA in my next blog.
Regards,
Marianna
E-mail: marianna@americanhungarianjournal.com