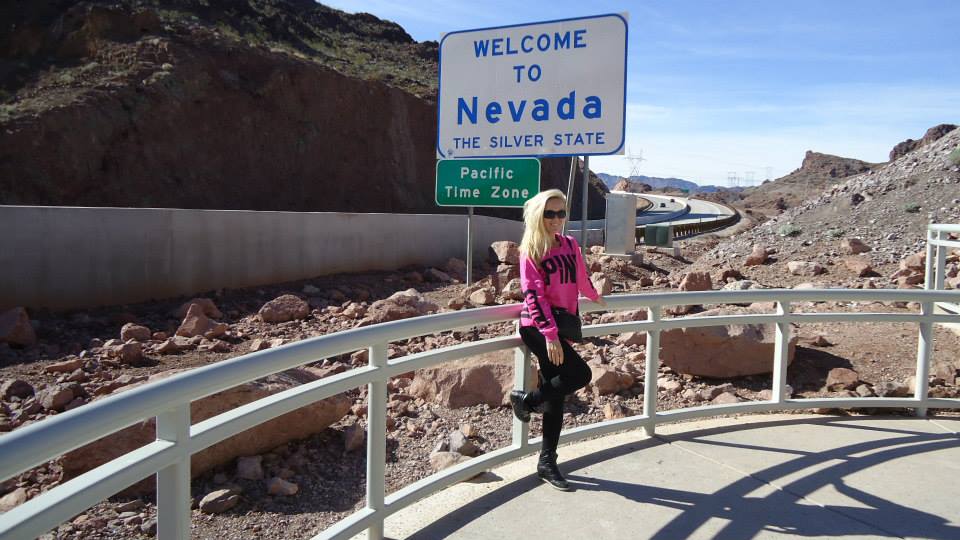 We created a brand new design and format for our Journal, and I will be posting my blog every Sunday. I am continuing to write practical information for our readers, and hopefully, I can provide advice for those who are living in or travelling to the United States.
Our new format has 8 columns: American News, Hungarians in the USA, For Women, For Men, Health-Fitness, Travel-Relax, Embassy News, and Marianna's Blog. We are going to post fresh and exciting news, articles of interest, PR articles, and interviews every week.
As our Journal's "home" is in Las Vegas, Nevada, and I live in Las Vegas as well, I started our new "Travel – Relax" column with an informative article about our amazing city. There are world-class restaurants, overflowing buffets, and hundreds of entertainment programs for the whole family.
But Las Vegas is not just night clubs, dance clubs, and famous entertainers. This city and this state offer more than the typical tourist expects. We have beautfiul lakes, such as Lake Mead and Lake Las Vegas. The city itself sits in a valley surrounded by the Spring Mountains, Sheep Mountains, Black Mountains, and Sunrise Mountain. Fantastic National Parks, such as the Valley of Fire, Red Rock Canyon, and the Lake Mead Recreational Area, offer great fresh air adventures. A few hours away, by car, are the spectacular Grand Canyon in Arizona, and Bryce and Zion National Parks in Utah.
The weather is absolutely gorgeous the entire year. This is just one reason why I love this city so much. 300 days a year we have crystal clear skies and lots of sunshine. It is a wonderful place to enjoy outdoor pursuits, such as bike riding, hiking, golfing, horseback riding, and boating.
The first time I visited Las Vegas, I was suprised at how clean the Las Vegas Strip was. Even though almost 40 million people visited Las Vegas in 2014, the Strip remains clean and exciting. People work hard to keep our city beautifully attractive.
Well, it was 7 years ago when I came to Las Vegas for a 5 day visit. It was love at first sight. I felt it – this city could be my home. In the last 7 years I have met many people. I have great friends and lovely experiences. Of course, I trusted a few people whom I shouldn't have, but such is life, right?
You have to stay strong and be smart enough to find a way which makes you happy. You have to have goals and rules, and you have to follow them! So don't be afraid, and be brave enough to live your dreams!
Marianna