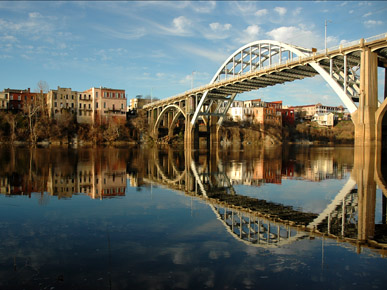 Thousands of people are gathering in Selma, Alabama to see President Barack Obama at the 50th anniversary of a landmark event of the civil rights movement.
Charter buses from across the nation are clogging traffic in the riverside town of 20,000.
It's a carnival atmosphere with vendors selling souvenirs commemorating the violent confrontation called "Bloody Sunday."
There's a parade, bands and historical programs before the nation's first black president speaks at the foot of the Edmund Pettus Bridge.
In 1965, marchers crossing the bridge were beaten by police while demonstrating for voting rights.