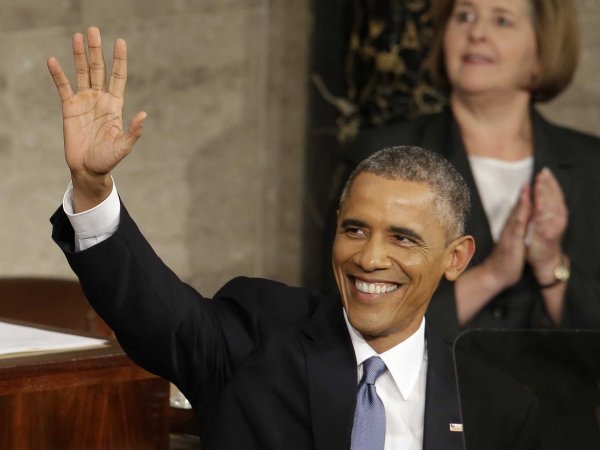 President Barack Obama shared some social media advice for NASA astronaut Scott Kelly in his State of the Union speech on Tuesday night.
Kelly, who is set to spend one year on board the International Space Station starting in March, attended the annual address as a guest of First Lady Michelle Obama.
The president addressed Kelly after noting his "middle class economics" will help "21st century businesses." He touted the "re-energized space program that will send American astronauts to Mars" as evidence of his commitment to innovation.
Obama praised Kelly's "one-year mission" as an important effort to prepare us for those endeavors. Then he gave Kelly his tip for the trip.
"Good luck Captain. Make sure to Instagram it," Obama said.