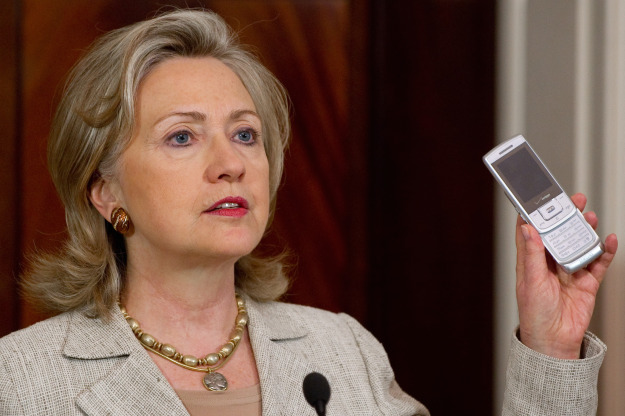 German intelligence intercepted at least one phone call by Hillary Clinton when she was U.S. secretary of state, according to a newspaper report citing spy secrets allegedly gleaned by a U.S. mole in Germany.
Sueddeutsche Zeitung's report adds to a rift over mass surveillance that's left President Barack Obama and German Chancellor Angela Merkel at odds and led Germany in July to ask the intelligence chief at the U.S. Embassy in Berlin to leave. That followed Germany's arrest of an alleged U.S. spy.
Secret documents taken by the suspected spy at Germany's Federal Intelligence Service, or BND, show the agency listened to a call Clinton was making from a U.S. government plane, Sueddeutsche reported, citing people close to the German government it didn't identify.
Secretary of State John Kerry confronted German Foreign Minister Frank-Walter Steinmeier with the information as proof of German spying on the U.S., the newspaper said. White House Chief of Staff Denis McDonough also raised the matter with Peter Altmaier, Merkel's chief of staff, Sueddeutsche said.
Steffen Seibert, Merkel's chief spokesman, declined to comment on the report when contacted by phone, citing the pending investigation by German prosecutors of the alleged spy, whom German authorities haven't named.
Larissa Marks, a spokeswoman for the BND, declined to comment. The German Foreign Ministry in Berlin didn't return phone calls seeking comment.