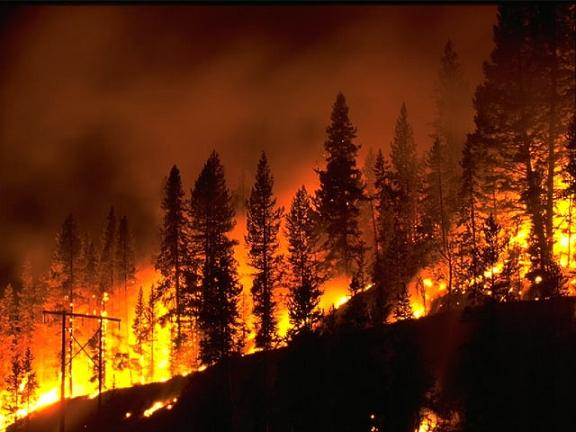 Firefighters made progress on Sunday slowing a massive wildfire in Washington state that has raged unchecked for nearly a week, destroying between 80 and 150 homes and charring a wide swath of wilderness east of the Cascade Mountains.
Containment efforts were aided by cooler weather and slowing winds, allowing some 1300 firefighters battling the Carlton Complex blaze about 120 miles (195 km) northeast of Seattle to halt the spread of flames and lower evacuation orders in some areas.
The fire, one of about 18 raging from northern California to Idaho as the Pacific Northwest enters its annual fire season, has been especially vexing because it is near populated centers in Washington's picturesque Methow Valley, home to about 10,000 people.
Weather conditions for the early part of the week appeared positive, with a drop in temperatures and some rain expected on Wednesday after a stretch of significant heat and strong winds that helped fan the fire over 238,000 acres (113,311 hectares).
By early Sunday, the blaze had stopped expanding and evacuation orders were lifted in some areas, including the badly damaged town of Pateros, which was emptied of its 650 residents last week.
Washington Governor Jay Inslee toured damaged towns, meeting with affected residents and pledging help to rebuild homes.
The region's biggest fire, the lightning-sparked Buzzard Complex, has burned about 315,000 acres (127,476 hectares) in eastern Oregon and residents in the largely rural area on Sunday were experiencing heavy smoke conditions.