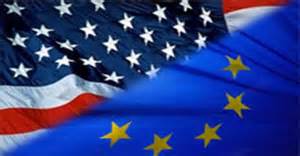 Okay, after 246 messages and e-mails and thousands of readers, I decided I am going to continue my blog, and will give positive energy and help to those who like my magazine, my fitness programs and my blog.
Last time, I was writing about my first trip to the United States and how I wanted to reach "my American dream". It would take a long time to write about my first steps to the USA, but this was not my goal. I want to help you believe in yourself! Nothing is impossible if you really work for your dreams and goals! You have to work a lot! Never give it up!
When I started to learn in English, my goal was to travel to the United States, to my dream country! I was reading about it every day, as I wanted to know more about the American culture and meet American people. I wanted to feel "the American feeling"!
I always wanted a connection between my life in Europe and in the United States. That's why I set up my American company, the Body 'n' Soul Wellness Academy, and that's why I bought this amazing magazine, "The American-Hungarian Journal", as well.
I couldn't and I didn't want to choose between media and fitness. Now I have both.
Two different worlds, just like Europe and the United States.
Both of them are "my kids", which mean a lot of work and responsibilities. More work, more travel. But I love it! I love my life like this!
I just arrived in Europe and will be here for a couple of weeks. However, my blog is about my American life and experiences. I am going to write from Europe for the next couple of weeks. I will have a lot of business and personal meetings; I will teach; I will make deals; I will travel. Be ready for some unique stories.
"Keep your dreams alive!"
Marianna