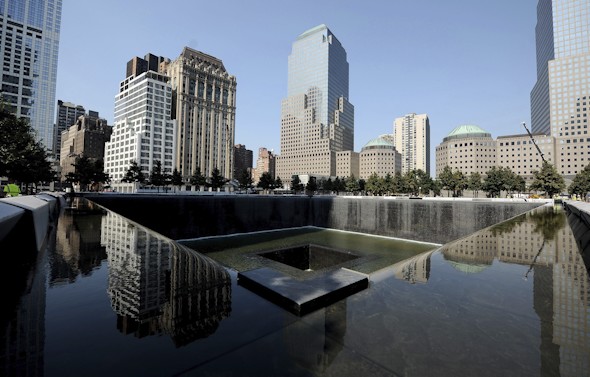 President Barack Obama has joined September 11 survivors and rescuers at the dedication of a memorial museum on the site of the attacks in New York.
Mr. Obama told those gathered it was a "sacred place of healing and of hope".
The National September 11 Memorial Museum includes thousands of personal items and parts of the World Trade Center towers themselves.
Almost 3,000 people died on 11 September 2001 after al-Qaeda hijackers flew aeroplanes into the towers.
In his opening remarks at the ceremony, former New York Mayor Michael Bloomberg said the museum was "a reminder to us and all future generations that freedom carries heavy responsibilities".
President Obama said the museum means we can all "look into the faces of nearly 3,000 innocent souls".
Along with the nearby memorial plaza, the New York city museum cost $700m (£418m) in donations and public money.
The museum at the original site of the World Trade Center is largely underground. It fully opened to the public on 21 May.
Marianna Szoke / Las Vegas, NV