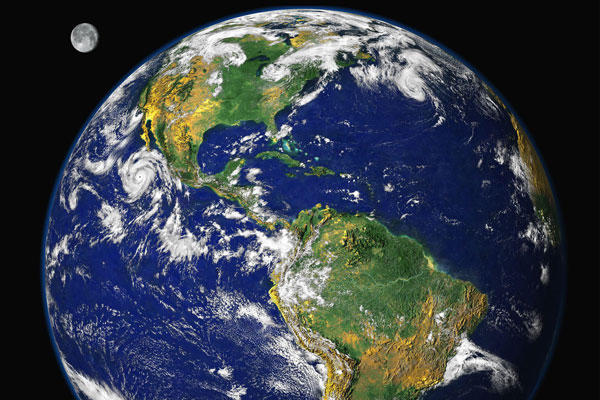 Earth Day is one of the popular global observances. In fact, this day is used for 2 quite similar global observances. Some people celebrate it around the March Equinox, while others will celebrate Earth Day on 22nd April.
The primary goal of Earth Day is to inspire awareness and appreciation for the environment. It is worth mentioning that Earth Day should not be confused with Earth Hour.
The first Earth Day was celebrated on 22nd April, 1970. It was specifically designed as an environmental awareness program. Its aim was to educate participants about the importance of conserving the environment. In 1990, Denis Hayes organized a global Earth Day. It was observed in more than 140 countries by 200 million people.
Since the 1990, Earth Day has been an annual occurrence around the globe. In the early 21st century, most of the activities organized during the Earth day revolved around raising awareness about many different environmental concerns. The primary focus was on the threat of global warming and depleting natural resources. It also focused on the importance of renewable energy sources.
Like every other year, the Earth Day 2014 is celebrated with many different outdoor performances. During these performances, groups or individuals perform various acts of service to the planet. Some of the most common ways of celebrating Earth Day include picking up roadside trash, planting trees, using recyclable containers for lunches and snacks, conducting programs for conservation and recycling and more.
There are many people who also sign petitions to state and federal Governments on this day. These people call for immediate and stronger actions to stop global warming, and even reverse environmental destruction. Even television stations air programs dealing with different environmental issues.