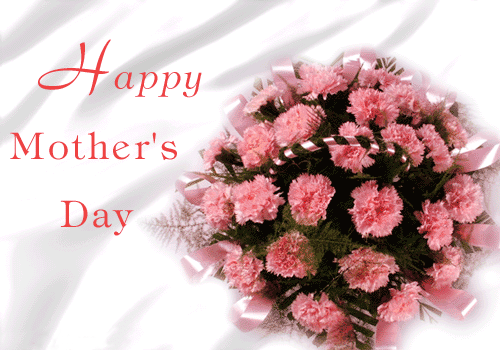 Mother's Day is a celebration honoring mothers and motherhood, maternal bonds, and the influence of mothers in society. It is celebrated on various days in many parts of the world, most commonly in spring.
The modern holiday of Mother's Day was first celebrated in 1908, when Anna Jarvis held a memorial for her mother in Grafton, West Virginia. She then began a campaign to make "Mother's Day" a recognized holiday in the United States. Although she was successful in 1914, she was already disappointed with its commercialization by the 1920s. Jarvis' holiday was adopted by other countries and it is now celebrated all over the world. In this tradition, each person offers a gift, card, or remembrance toward their mothers, grandmothers, and/ or maternal figure on mother's day.
Mother's Day has, since its inception has had a very obvious affiliation with flowers. The tradition of giving flowers on Mother's Day is a reflection of our deep feelings for our mothers.
White carnations are the blossoms of choice on Mother's Day as they are symbolic of the sweetness, purity and endurance of a mother's love. Pink or red carnations have been considered the symbol of a living mother whereas white ones signify those mothers who have passed away.
Mother's Day is a popular national holiday in the United States of America. Even so that the national flag is hoisted on every house and important buildings on the occasion of Mother's Day. Children make special meals for their mothers and relieve them of their motherly duties on this occasion.
Get-to-gethers with members of the family and getaways for a day or couple of days are planned. Children also present skits, plays and song in their mother's honour.
Homemade cards, crafts and gifts are also given to mothers by some people. Those who do not feel so creative procure Mother's Day gifts and Mother's Day cards from the marketplaces. The day is to express gratitude and give respects to a mother's unconditional and selfless love for her children.
The United States celebrates Mother's Day on the second Sunday in May.
In Hungary, Mother's Day is celebrated on the first Sunday of May. It was first celebrated in 1925 by the Hungarian Red Cross Youth.
Marianna Szoke / Las Vegas, NV