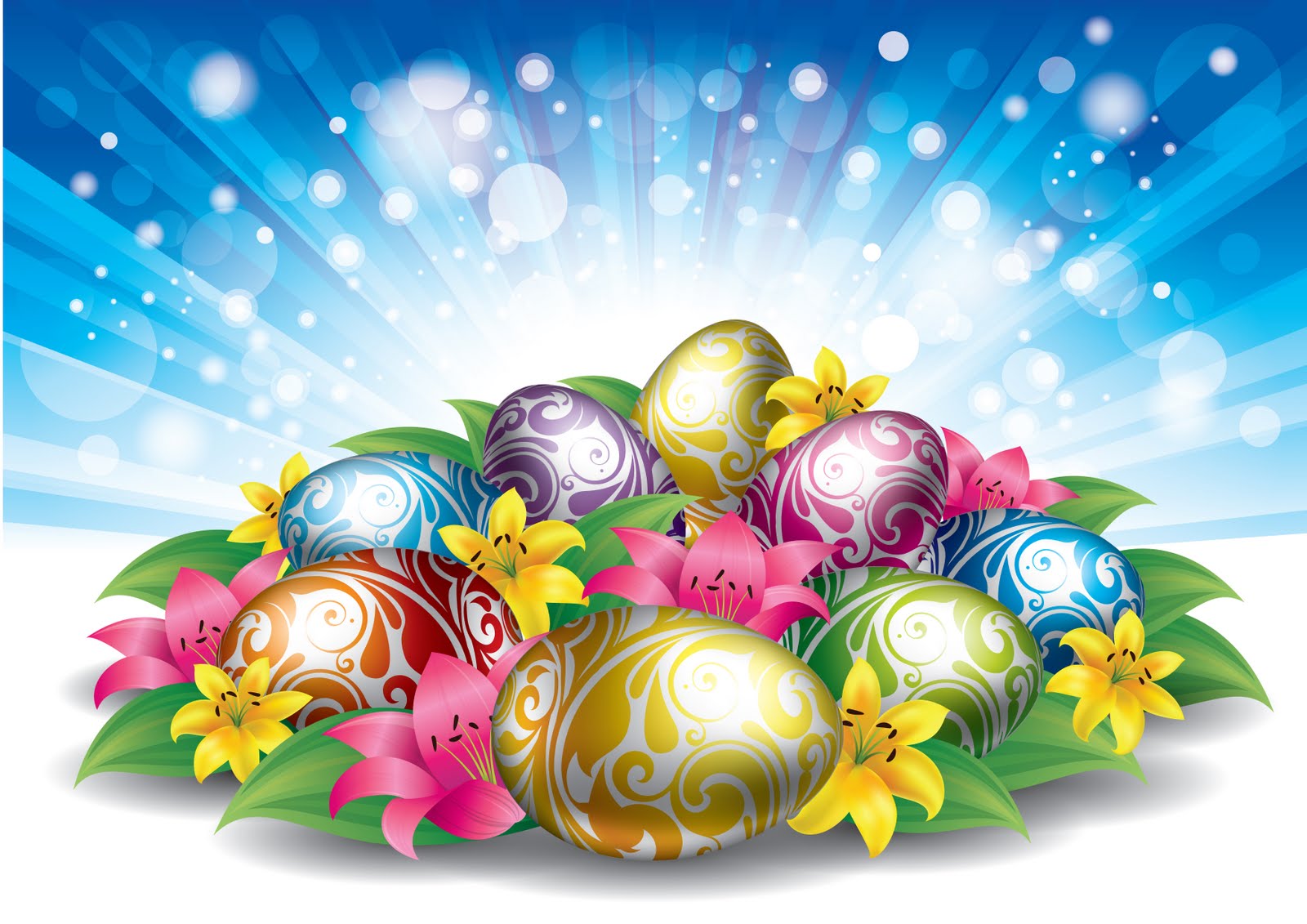 Easter Sunday is on April 20, 2014.
Easter is a Christian holiday that celebrates the central event of the Christian faith: the resurrection of Jesus Christ three days after his death by crucifixion.
Easter is the oldest Christian holiday and the most important day of the church year. All the Christian movable feasts and the entire liturgical year of worship are arranged around Easter. Easter is preceded by the season of Lent, a 40-day period of fasting and repentence culminating in Holy Week, and followed by a 50-day Easter Season that stretches from Easter to Pentecost.

What do eggs have to do with Easter? Over the centuries, Easter Sunday has been supplemented by popular customs, many of were incorporated from springtime fertility celebrations of European and Middle Eastern pagan religion. Rabbits and eggs, for example, are widely-used pagan symbols for fertility.
Some Christians disassociate themselves entirely from Easter eggs because of their pagan connotations. Other Christians view Easter eggs, or other candies and treats, as symbols of joy and celebration (as they were forbidden during the fast of Lent) and as a "taste" of new life and resurrection that they have in Jesus Christ. A common custom is to hide brightly colored eggs for children to find.
The Easter Calendar includes the days of Easter and summarises the many festivals celebrated throughout the season.
Many people celebrate Easter by attending Church on the Friday, Saturday night or Sunday over the Easter weekend.