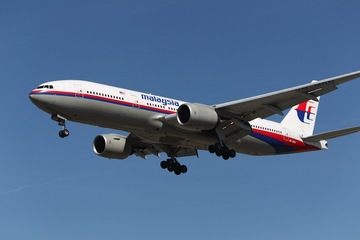 Investigators looking at the flight simulator taken from the home of Malaysia Airlines Flight 370 Capt. Zaharie Ahmad Shah have discovered that some data had been deleted from it, Malaysia's acting transportation minister said Wednesday.
What the revelation means is unclear. It could be another dead end in an investigation that has been full of them so far, or it could provide further evidence for the theory that one or more of the flight crew may have been involved in the plane's disappearance 12 days ago.
"It may not tell us anything. It's a step in the process," one U.S. law enforcement source told CNN. "It could be a very insignificant detail in the process."
Investigators have been looking into the background of all 239 passengers and crew members aboard the plane that vanished in the early morning hours of March 8 while en route from the Malaysian capital of Kuala Lumpur to Beijing, China.
Particular attention has focused on the pilot and first officer on Flight 370, but authorities have yet to come up with any evidence explaining why either of them would have taken the jetliner off course.
Acting Transportation Secretary Hishammuddin Hussein didn't say what had been deleted, but simulation programs can store data from previous sessions for later playback. He also did not say who might have deleted the data.