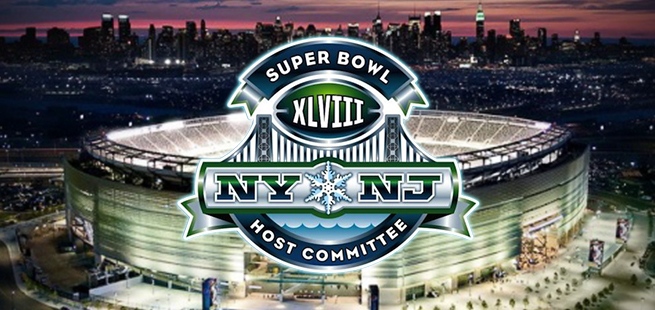 The Super Bowl is the annual championship game of the National Football League (NFL), the highest level of professional American football in the United States, culminating a season that begins in the late summer of the previous calendar year. The Super Bowl uses Roman numerals to identify each game, rather than the year in which it is held.
After a week of interviews, practices and plenty of hype, the Denver Broncos and Seattle Seahawks are ready to kick off the Super Bowl in a matchup that makes even the most casual football fans drool.
In the hours before the Super Bowl, several members of the Broadway cast of "Rock of Ages" will perform two 30-minute sets outside MetLife Stadium. The second will close out Fox's pregame show from 5:10-5:40 p.m. EST. Phillip Phillips and The Band Perry also will perform before the game, and Bill O'Reilly will have a live interview with President Barack Obama.
Queen Latifah, along with the New Jersey Youth Chorus, will sing "America The Beautiful" before the game, and opera singer Renee Fleming will perform the national anthem.
Grammy Award winner Bruno Mars will perform during the halftime show and will be joined by the Red Hot Chili Peppers.