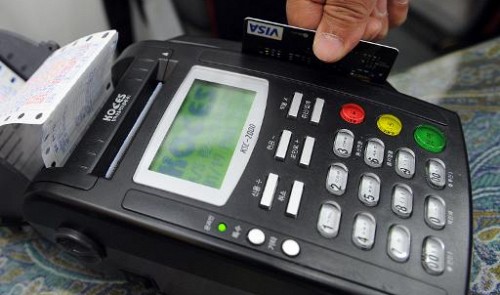 The personal and banking data belonging to 20 million South Koreans, practically all the credit cardholders in the nation, may have been stolen from the main local banks, the Yonhap news agency reported Sunday.
"The information of almost all economically active people has been leaked" in this country of 50 million, an official with the Financial Supervisory Service in Seoul told the South Korean news agency
The official said that the financial regulatory entity had asked the main South Korean banks, including Kookmin and Shinhan, to investigate the case, since the supposedly leaked or stolen information came from their datafiles.
The confidential data – including telephone numbers, addresses and the bank account information of 20 million people, including top government officials and celebrities – could have fallen into foreign hands.
The dataleak occurred because the banks share client information with South Korean credit card companies, and the information could have been swiped or leaked somewhere within that process, the official said.
Early this month, prosecutors in the southeastern South Korean city of Changwon filed charges against three people for allegedly stealing and distributing confidential personal data from credit card firms.
Authorities are currently trying to strengthen cybersecurity and establish greater protection of banking information in the Asian nation, where dataleaks and cyberattacks on financial institutions have increased markedly since 2011.