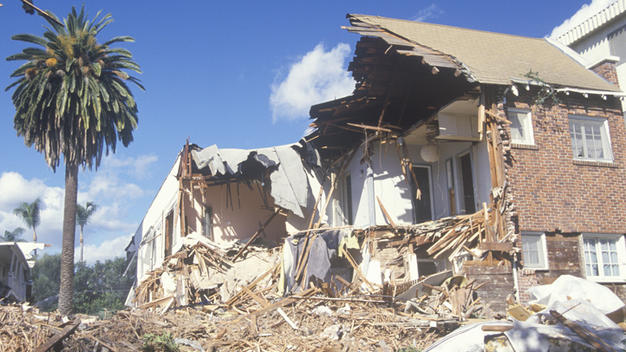 Researchers have decided to hand the city of Los Angeles a list of older concrete buildings, some of which may be prone to collapse during a strong earthquake.
An estimated 75 of the 1,500 concrete buildings around Los Angeles County compiled by a team led by the University of California, Berkeley could topple during violent shaking, the Los Angeles Times – reported Saturday.
The announcement Friday, on the 20th anniversary of the deadly Northridge quake, will help the city determine which buildings are at risk and take steps to retrofit them. Even if one concrete building fell down, it could cause hundreds of deaths, expert said.
City officials have known about the potential dangers of concrete buildings for more than 40 years, but have not forced owners to strengthen them.
Researchers were initially reluctant to share their database because of fears of being sued by property owners. But they changed their minds after completing the federally funded project.
Buildings on the list were built before 1980 and researchers stressed that not all of them are considered dangerous.
The 1971 Sylmar earthquake that killed 65 people destroyed two hospitals made of concrete. During the 1994 Northridge quake that killed at least 57 people, many buildings saw their concrete walls rip from the roofs.
The issue has gained attention recently.