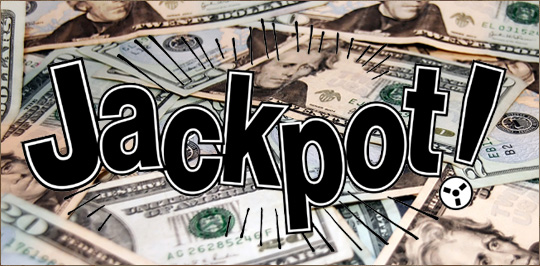 A California man who didn't realize for more than two weeks that he had a winning Mega Million lottery ticket has come forward to claim half of a $648 million jackpot, the second largest in U.S. history, California Lottery officials said Friday.
The other winner, a Georgia woman who bought her ticket in Atlanta, has already claimed her winnings.
Steve Tran, a frequent lottery player who lives in Northern California, said he had read about the big jackpot drawing on Dec. 17 and knew that "everybody was anxious, looking for the person."
Because he and his family had gone on vacation without checking their tickets, it didn't dawn on Tran until Monday that he might have a winner among the pile he keeps in a drawer.
After doublechecking the number on Monday, Tran said, he called his boss and left a message: "I'm really sorry boss. I hit the jackpot. I don't think I'm going to come in today, tomorrow, or ever."
The other winner of the big jackpot was identified as Ira Curry of Georgia. She took a lump sum payout of $123 million after taxes.