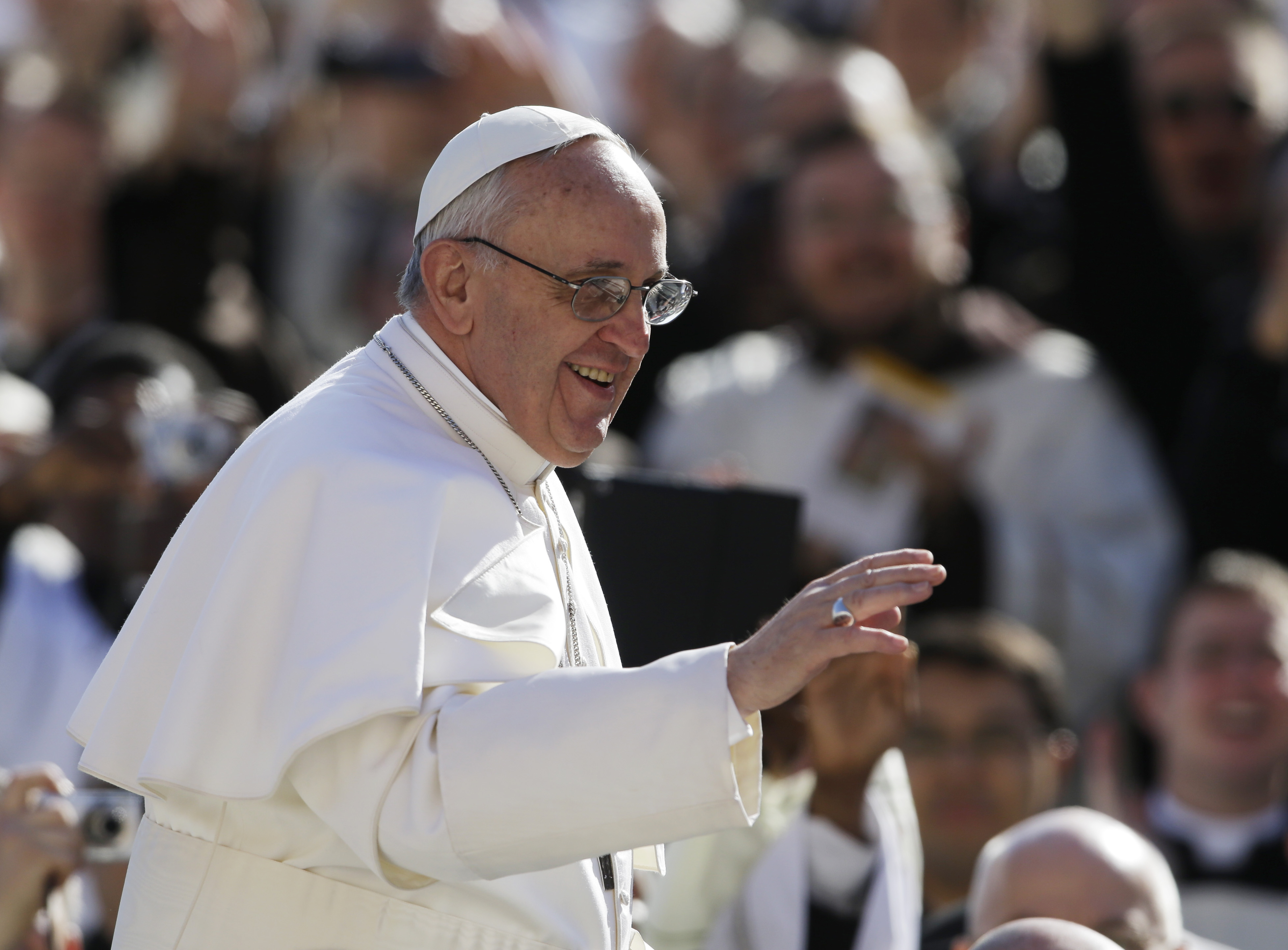 Pope Francis offered a Christmas wish Wednesday for a better world, praying for protection for Christians under attack, battered women and trafficked children, peace in the Middle East and Africa, and dignity for refugees fleeing misery and conflict around the globe.
Francis delivered the traditional "Urbi et Orbi" (Latin for "to the city and to the world") speech from the central balcony of St. Peter's Basilica to 70,000 cheering tourists, pilgrims and Romans in the square below. He said he was joining all those hoping "for a better world."
In his first Christmas message since being elected pontiff in March, he asked for all to share in the song of Christmas angels, "for every man or woman … who hopes for a better world, who cares for others," humbly.
Among places ravaged by conflict, Francis singled out Syria, which saw its third Christmas during civil war; South Sudan; the Central African Republic; Nigeria; and Iraq.
The Vatican has been trying to raise concern in the world for persecution and attacks on Christians in parts of the Middle East and Africa.
"Lord of life, protect all who are persecuted in your name," Francis said.
Francis also spoke about the lives of everyday people, especially those struggling for a better life.
Recalling the hundreds of migrants who have drowned this year while trying to reach European shores, including many close to the Italian island of Lampedusa, Francis prayed that refugees receive hope, consolation and assistance.
He added that "our thoughts turn to those children who are the most vulnerable victims of wars, but we think, too, of the elderly, of battered women" and others.
The 77-year-old pope kept to the simple style he has set for his papacy. Wearing a plain white cassock, Francis presented a sharp contrast in appearance when compared to the pope who stood on the same balcony on Christmas exactly a year ago. Then Benedict XVI, who was soon to stun the world by retiring last winter, read his Christmas speech while dressed in a crimson, ermine-trimmed cape. Benedict lives on the Vatican grounds, and Francis paid a holiday call on him earlier this week.