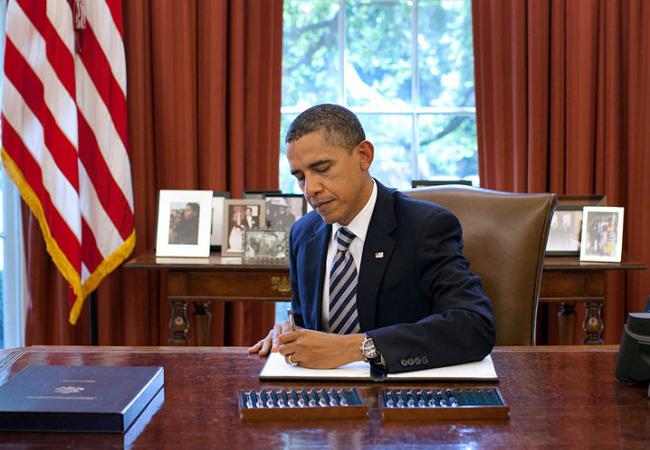 President Barack Obama issued an executive order Monday granting civilian and military employees a 1% pay raise in 2014.
Military employees have received a raise each year that Obama has been in the White House, but civilian pay has been flat over the last three years as members of Congress have tangled over the budget and the federal deficit.
On the campaign trail in 2010 and 2012, some Republicans targeted the pay scale of federal employees, suggesting that inflated government employment was contributing to the nation's fiscal problems, although their salaries make up a small portion of the overall budget.
But in recent months, Obama has heralded the growing strength of the economy, noting in his end-of-the-year news conference that "our fiscal situation is firmer, with deficits that are now less than half of what they were when I took office." The president had outlined his plans for the raises in his budget plan this year.
Minority Whip Steny H. Hoyer (D-Md.) called the cost-of-living adjustment "a modest, but important step by the president."
"In the case of federal civilian employees, this will be the first cost-of-living adjustment since 2010, and given that these hardworking public servants have already contributed nearly $114 billion toward deficit reduction and some were furloughed as a result of the shutdown and the sequester, it is long overdue," Hoyer said in a statement.