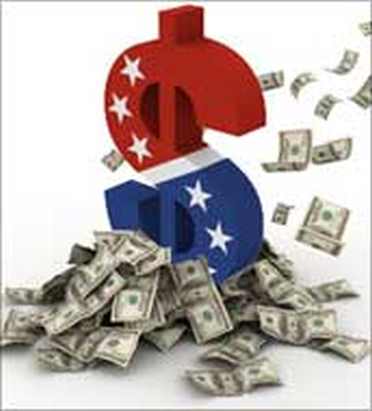 More than one quarter of Americans currently perceive China as the world's dominant economic power, according to a new survey, a reflection of the changing global order.
While the majority, or 59 percent, of Americans see the United States as the world's dominant economic power, only 43 percent of those polled believe it will retain its title by the end of the decade.
By contrast, 36 percent believe China will claim the position by 2020.
"Despite the slow economic recovery of the five years since the financial crisis, most people in the United States still regard the nation as the world's dominant economic power," said Joe Deaux, economics analyst at TheStreet.
"However, confidence that the U.S. will retain that status five to seven years out wavers. Though respondents still see the U.S. in the future as the outright economic leader, favor for China substantially narrows the gap," he said.
While China's economic strength is on the rise, the size of the mainland economy at $8.23 trillion is just over half that of the U.S. at $15.68 trillion, according to 2012 gross domestic product data.